At IT Outposts, we help businesses optimize their operations through reliable and scalable IT solutions. We're a cloud and DevOps services agency that provides project architecture, MVP development, CI and CD optimization, workflow improvement, and more. Our team is proficient in modern technologies and methodologies, ensuring the success of our projects. We work with small and midmarket businesses across various industries all over the world. We are focused on improving the IT infrastructure efficiency of our clients! 
To reach more customers, we recently joined Clutch, the leading B2B listing resource and reviews platform. 
Based in Washington, DC, Clutch aims to help business owners and managers find the best B2B service providers for their business needs. Their team of analysts collects detailed and unbiased reviews from clients about their engagement with a service provider. Clutch also creates lists of market leaders by industry and location based on their expertise and ability to deliver. They cover diverse industries, such as IT, advertising, and marketing.
That said, we're thrilled to share our very first review on Clutch!
The review came from Dinarys Gmbh, an e-commerce solutions developer. They needed a DevOps support team to augment their internal team. They posted an RFP, and they chose us over our competitors due to our level of expertise, solutions offered, and communications skills.
We supported the client's development efforts and DevOps activities. We assigned a project manager in order to streamline the process. We have started working together in February 2021, and our partnership is ongoing. Our team will provide support until the product is released to the market.
The client was pleased with our partnership! They praised our detailed work on their monitoring dashboard and our optimization efforts. They also commended our communicative and collaborative approach. "They are the most professional company that we have met," said Konstantin Suhinin, Delivery Director at Dinarys Gmbh. "The quality of their service is more than we expected."
The client then rated us for a number of factors, including work quality, cost-effectiveness, and their overall experience. We're delighted to receive perfect five-star ratings across all metrics!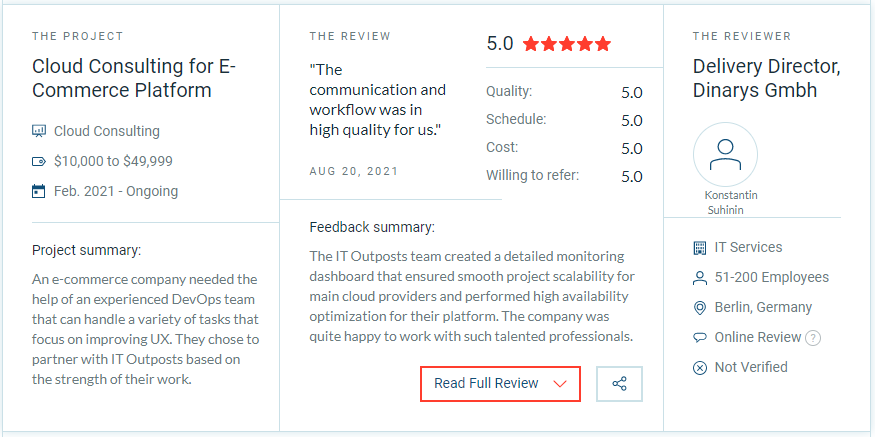 In addition, we're featured on the Manifest as a Top Managed Service Provider in Ukraine! Clutch's sister company, the Manifest is a B2B research website that evaluates firms and lists company profiles to give businesses the necessary information to connect with the perfect agency for their needs. We are proud to be included among the best providers in our industry!
We thank Dinarys Gmbh for providing our very first review on Clutch! We appreciate their thoughtful and honest comments about their experience working with our team. Additionally, their positive review proves our expertise as an IT provider, and it affirms our commitment to our clients. We look forward to receiving more client reviews through Clutch!
Do you have any projects in mind? Contact us today, and let's discuss how we can work together to reach your goals!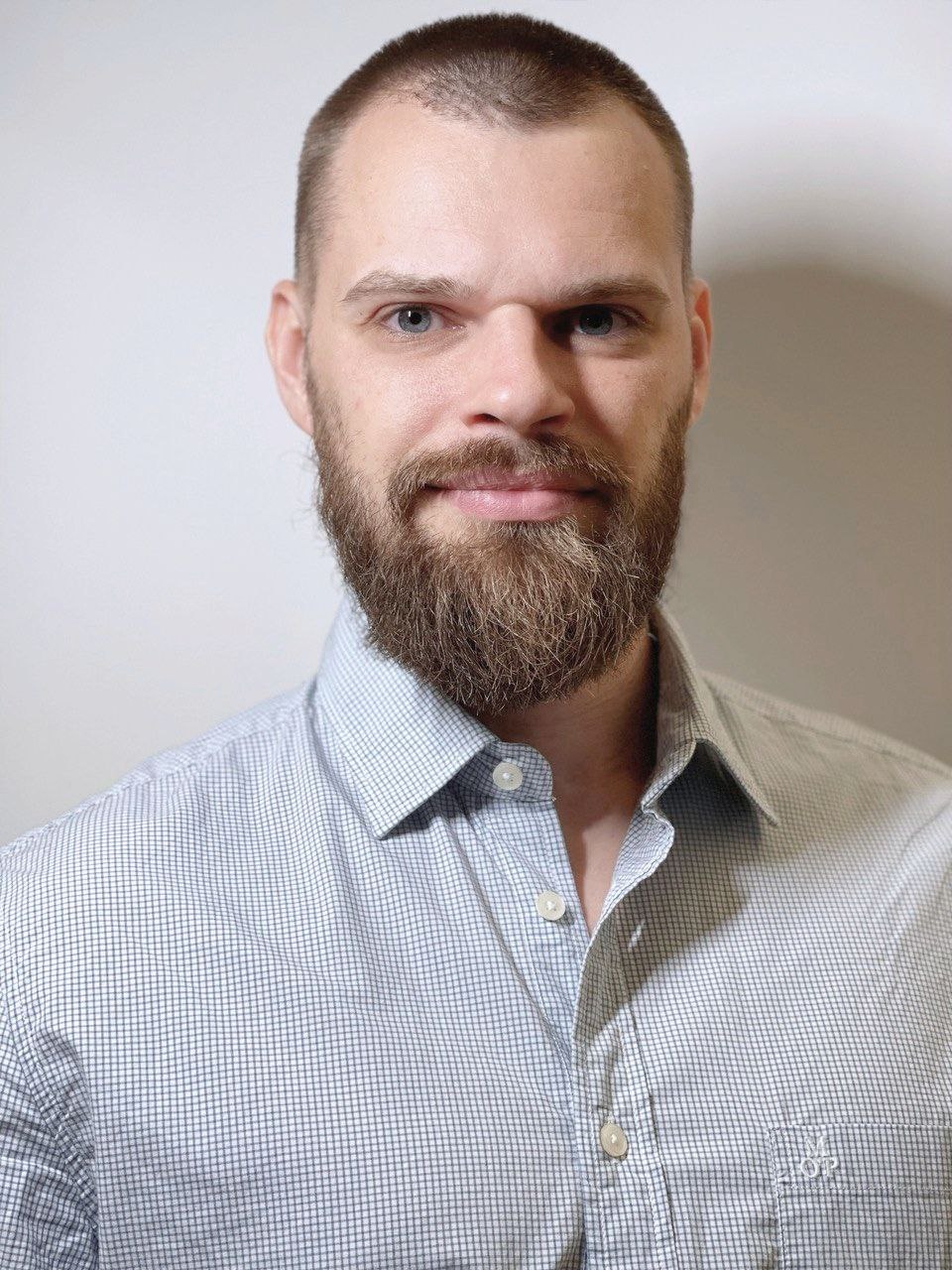 Dmitry has 5 years of professional IT experience developing numerous consumer & enterprise applications. Dmitry has also implemented infrastructure and process improvement projects for businesses of various sizes. Due to his broad experience, Dmitry quickly understands business needs and improves processes by using established DevOps tools supported by Agile practices.