Home »
Just like the 20th century brought industrial automation to the manufacturing of physical goods, the 21st century tends to transform the ways companies build and deliver software. DevOps, as the transformation means, implies a range of practices promoting higher cooperation among developers, operators, and other stakeholders in the company. It improves the cooperation, communication, and productivity of the development and deployment teams.
The utilization of DevOps as a service methodology increases continually. The DevOps market is expected to reach $8 billion by 2022. Therefore, along with the understanding of what is DevOps as a service, companies should consider transitioning to this methodology to gain more competitive advantages and enhance their customer experience
DevOps as a Service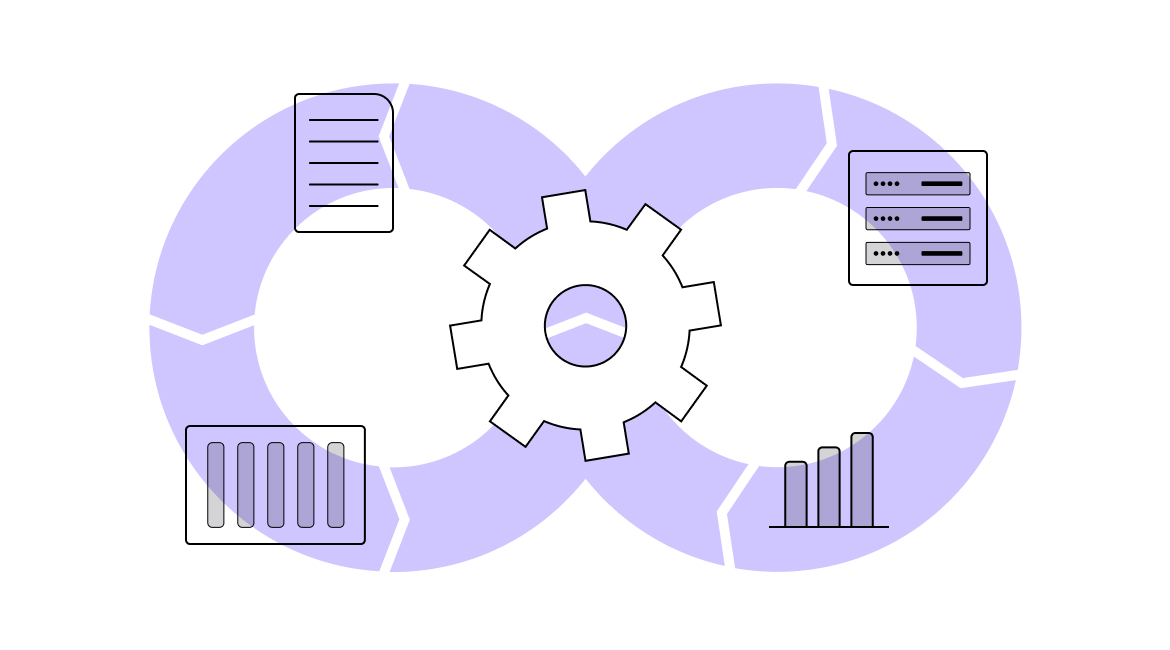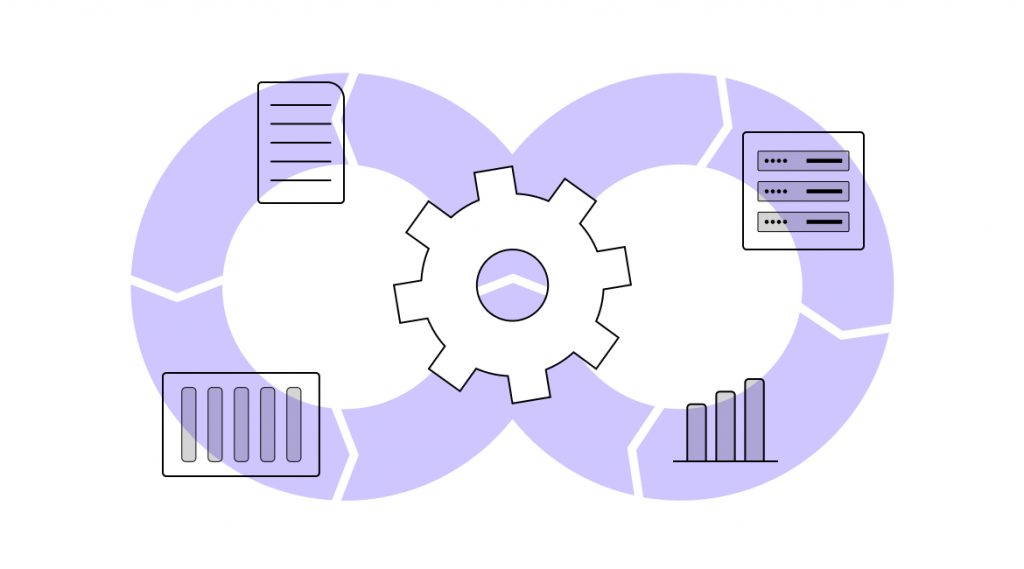 To apply DevOps as a service, it is necessary to understand a platform's lifecycle that consists of six stages.
Plan. At first, the DevOps integration process should be split into smaller development cycles.
Setting up the infrastructure. The DevOps engineer prepares the environment and all the third-party and cloud services involved in the process. 
Development. The development process becomes faster, since now developers execute it in little cycles.
Testing. Here, the QA team tests the code with automation testing tools and works out bug fixes for every piece.
Integration. At this stage, the developers implement fresh functionality into the existing code. This is the way on-going integration and on-going development happens.
Deployment. Here, the deployment is applied continually to allow developers to make changes in the app without interfering with its functionality.
Monitoring. At this stage, the operation team observes the system's behavior and checks whether it has any bugs.
Once DevOps and its lifecycle have been defined, it becomes easier to research the term DevOps as a Service (DaaS). The concept stands for a delivery model that intends to keep all the development tools in the cloud to enable developers to utilize a complete range and track all the actions. By implementing DaaS, a company can automate all deployment cycles in the software delivery infrastructure. DevOps engineers are able to determine the optimum systems and tools for your specific project and use them to maximize your benefit. Eventually, the product development process becomes fast and extremely convenient.
Interesting to read: How to Choose DAAS Provider and All you need to know about In-house and Outsource DevOps
DevOps as service benefits
In general, cloud deployment offers numerous advantages. However, there are benefits unique for DaaS.
Speed
Higher velocity operations mean that you can upgrade faster, adapt better, and boost your business results. By implementing the DevOps model, your developers and operations teams can attain these advantages. For instance, microservices and on-going delivery allow teams to manage services and release updates faster.
Quick delivery
The higher frequency and pace of your releases enable you to upgrade your product quicker. The faster you can provide new features and remove bugs, the faster you can address your clients' needs and create a competitive advantage. On-going integration and on-going delivery are approaches that automate the entire software release process.
Reliability
By providing solid quality of application upgrades and infrastructure changes, your organization can reliably deliver results at an increased pace and maintain a positive user experience. Such practices as continuous integration and continuous delivery allow you to test whether every change is functional and secure. Monitoring and logging practices aid in on-going performance monitoring.
Scale
All infrastructure and development processes can be executed and managed at scale. By applying automation and consistency you can reduce risks and manage complex systems efficiently. For instance, with the help of infrastructure as code, you can improve the ways you are managing your development, testing, and production environments.
Improved cooperation
A DevOps cultural model empowers you to build more effective teams, emphasizing the values of ownership and accountability. Close cooperation between developers and operations teams empowers them to share numerous responsibilities and combine workflows. Such an approach eliminates inefficiencies and saves time, for instance, thanks to reduced handover periods.
Security
You can accelerate your operations while keeping control and preserving compliance. Your organization will not sacrifice security in the DevOps model by utilizing automated compliance policies, configuration management techniques, and fine-grained controls. Thus, with infrastructure as code and policy as code, you can ensure compliance at scale.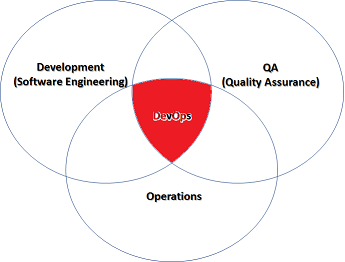 AWS DevOps as a service
AWS offers services that help you efficiently run DevOps at your company. These tools are intended to automate manual jobs, help teams operate complex environments at scale, and help engineers retain control of the increased velocity. The benefits of using AWS with the DevOps systems in your organization include the following: 
Easy scalability. These services aid you in maximizing the advantages of flexible compute resources by making provisioning, configuration, and scaling simpler.
Programmability. You can use each service through the AWS Command Line Interface or via APIs and SDKs. Besides, you can model and provision AWS resources and the whole AWS infrastructure by utilizing declarative AWS CloudFormation templates.
Automation. Automation attained by means of AWS enables you to build quicker and more efficiently. With AWS services, you can automate deployments, development and test workflows, configuration management, and more.
Security. AWS Identity and Access Management allow setting user permissions and policies. Thus, you can obtain strict control over access to your resources. 
Extensive Partner Ecosystem. A large array of AWS partners allows you to extend AWS services. You can use your selected third-party tools with AWS to develop an end-to-end solution. 
Transparent pricing. You can begin with the AWS Free Tier. Then, you pay for the AWS services only as you need them.
Azure DevOps as a service
A Software as a Service (SaaS) platform, Azure DevOps offers a comprehensive DevOps toolset for developing and deploying software. The solution can be integrated with the most breakthrough tools and is a perfect option for orchestrating a DevOps toolchain. Azure DevOps comprises a set of services, such as Azure Boards and Azure Pipelines, embracing the whole development lifecycle.
The platform's main benefits include the following.
Reliability. Azure DevOps ensures reliability, scalability, and global availability. The platform also offers an SLA of 99.9% uptime and 24×7 support.
Advanced features. The platform's users get access to the latest features once in 3 weeks. 
End of the upgrade cycle. The service relieves you from the headache of upgrading the toolchain.
Kubernetes DevOps as a service
The impressive rise of Kubernetes has triggered even higher demand for DevOps. Representing the symbiosis of a tool and a methodology, the two work together to enhance the companies' fast delivery. Highly secure and flexible, Kubernetes offers the mechanisms and the ecosystem for companies to deploy applications and services to clients promptly and at a greater scale. Kubernetes is vital for DevOps teams focused on automation, scaling, and building resiliency into their applications while reducing the load on the infrastructure. The main advantages that the service can offer to DevOps teams include the following:
Easy to deploy. Kubernetes provides the opportunity to deploy an application everywhere regardless of the underlying infrastructure. 
Infrastructure and Configuration as Code. Everything within the platform is "as-code", which guarantees that the environment is automatically monitored and operated. 
Hybrid. You gain a freedom of choice where to run Kubernetes – on-premises, in the cloud, or on the edge. 
Open standards. By following open-source standards, Kubernetes raises your flexibility to utilize a continually growing ecosystem of advanced services and tools.
Quick and trouble-free deployments. By leveraging a variety of deployment strategies, Kubernetes allows developers to test services in production, thus minimizing the effect on existing users.
Immutability. What is exceptionally important, containers can be stopped, redeployed, and restarted in operation with minimal impact.
DevOps as a Service Business Model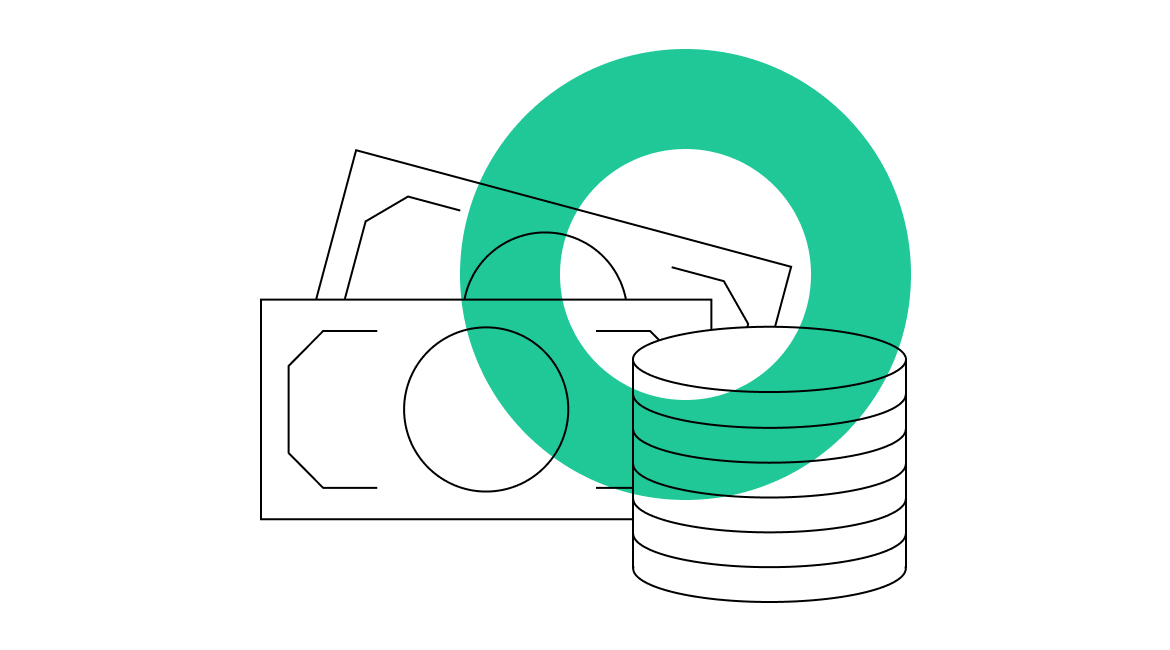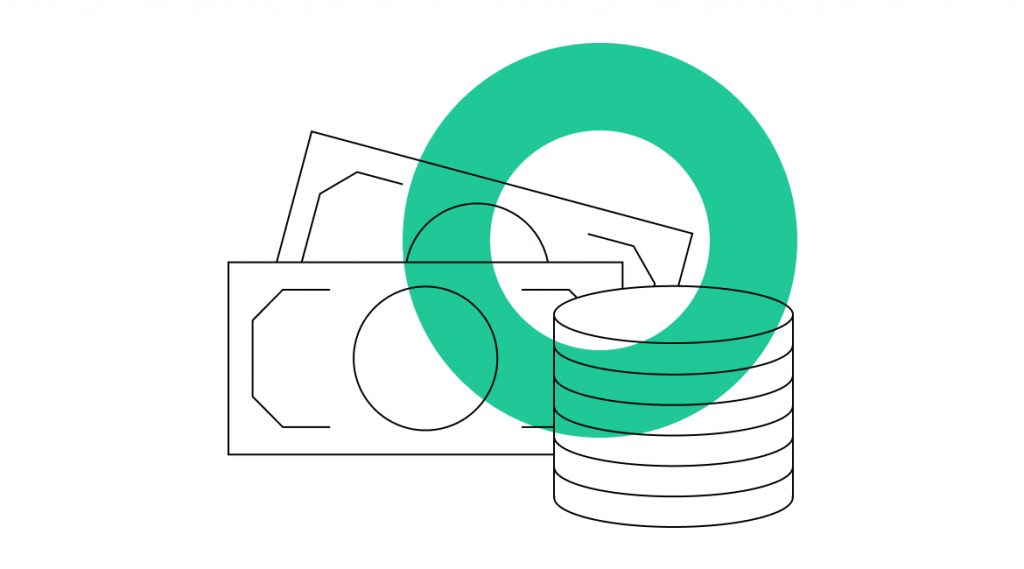 While perfectly improving the cross-functional performance between the development and operations units, the DevOps arrangement essentially aims at delivering higher quality software to end users. What does it mean in terms of business performance? A significant competitive advantage that can result in higher sales. Specifically, companies implementing DevOps as a service business model can attain the following benefits:
DevOps as a service pricing
Once the benefits of incorporating DevOps as a service business model become obvious, a company may start considering the prices in question. Research of over 200 IT specialists has demonstrated that for the overall success of the model, it is vital to develop a clear road map and a complete understanding of the required financial and labor costs. Meanwhile, 51% of people claimed they were happy with their DevOps transition. While being more than willing to make the transformation, a company should acknowledge that the cost may not be pocket change.
Based on IT Outposts experience, the costs may vary as they depend on a particular project size and tasks involved. For instance, DevOps services for a small or growing business will cost from $3,000 to $10,000 per year. 
For enterprise customers, the transitions may cost from $100,000 to $500,000 annually. The largest share of the budget, according to IT professionals, is spent on DevOps tools and technologies. Besides, the budget can rise by about a quarter due to transition-related costs including software development, testing, and services. 
Therefore, quality costs money. To make the best DevOps as a service, you can rely upon the expertise of the qualified professionals at IT Outposts, who will turn the existing opportunities to your pure benefits.
Conclusion
To wrap up, DevOps methodology implementation can help you in:
Keeping your software deliveries consistent;
Enhancing your teams' productivities;
Minimizing complexities in managing your infrastructure;
Streamlining your processes;
Tackling problems as soon as they occur;
Automating repetitive tasks.
DevOps efficiency can be further enhanced with the help of such alliances as AWS DevOps, Azure DevOps, and Kubernetes DevOps. However, you can choose custom solutions for your project instead. We at IT Outposts deliver DevOps services using open-source technologies, thus minimizing vendor lock-in and reducing the budget. When the project is ready to scale up, it is possible to migrate to any platform taking into account the needs of your customers and your infrastructure budget. 
Need help to choose the best solution? Contact us to start boosting your business right now.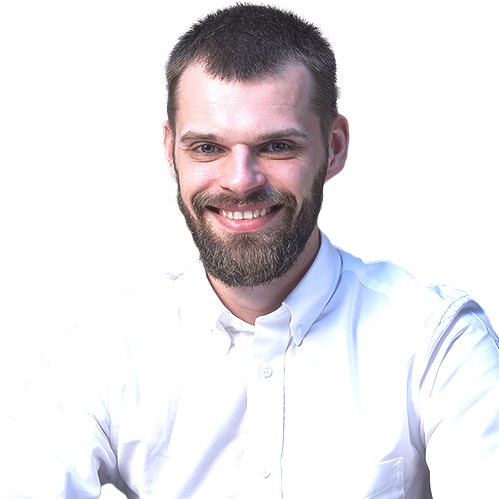 Dmitry has 5 years of professional IT experience developing numerous consumer & enterprise applications. Dmitry has also implemented infrastructure and process improvement projects for businesses of various sizes. Due to his broad experience, Dmitry quickly understands business needs and improves processes by using established DevOps tools supported by Agile practices. The areas of Dmitry's expertise are extensive, namely: version control, cloud platform automation, virtualization, Atlassian JIRA, software development lifecycle, Confluence, Slack, Service Desk, Flowdock, Bitbucket, and CI/CD.