Enterprise Architecture Services in IT
Enterprise architecture consulting ties up your business needs, information technology, strategic planning, applied information systems, and their support.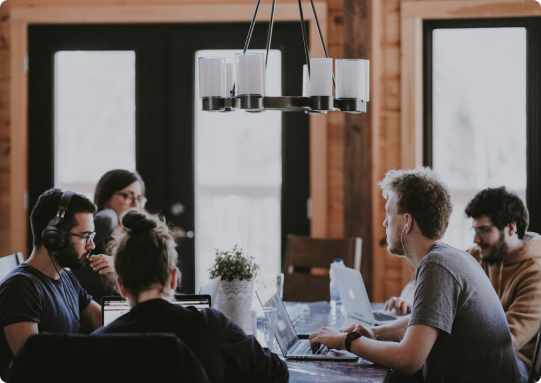 Tools and Technologies We Use
Let us help you optimize your business success with an arsenal of
well-proven tools and technologies.
Amazon AWS, GCP, Microsoft Azure, Any Private Cloud and other…
MySQL, MongoDB, PostgresSQL, Percona, MariaDB, Oracle, MS SQL, InnoDB and other…
Containers & Orchestration
Docker: Swarm, Compose, Kubernetes and other…
RabbitMQ, Apache Kafka, Apache Cassandra, Redis, ELK stack,Istio, Memcached and other…
Jenkins, CitLab, GitHub, Teamcity, CircleCI, Travis CI, Bitbucket pipelines, DroneCI, Flux, ArgoCD and other…
Zabbix, Nagios, Prometheus, Grafana and other…
Configuration management
and Infrastructure
provisioning
Ansible, Chef,
Puppet, Terraform,
Packers, Concul,
AWS Cloud Development Kit,
AWS CloudFormation
and other..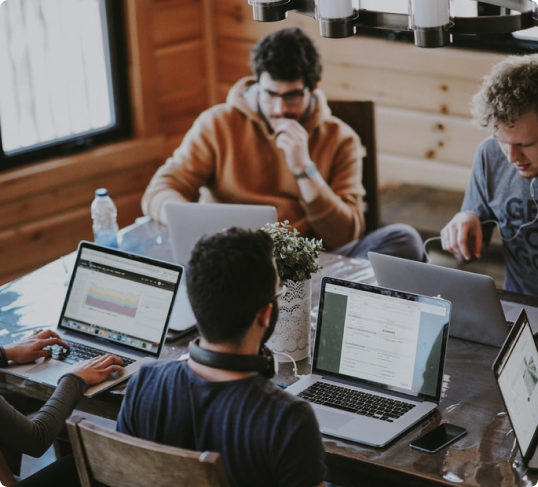 Enterprise Architecture Services We Provide
As a serious modern cloud migration company for business, we constantly implement modern cloud migration methods and use only the most effective and proven tools and technologies, as well as constantly monitor new ones and keep our eyes on the ball.
Planning
Using modern strategies and detailed architecture roadmaps, we will elevate your organization's capabilities to the highest corporate performance level.
Implementation
We create, manage, and maintain the best tech-driven architecture models to help you achieve a sharp competitive edge and streamline business goals and strategies.
Improvement
Our team can cover several areas of expertise - our IT architecture services can help you reduce the cost of maintaining ongoing architectural resources.

Risk management
Periodic assessment of the condition, long-term and short-term risks by our team ensures the smoothest operation of your software.
Our Enterprise Architecture Stages
We tailor the structure of your solutions based on your business mission, strategy, and goals. In the course of creation, the required business process, information, and material flows, as well as the organizational and staff structure are determined.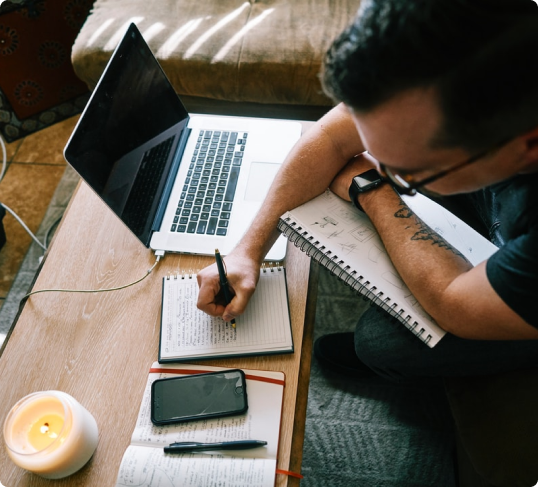 Benefits of our Enterprise Architecture Services
Our main goal is to help you identify, analyze problems and risks, formulate objectives, goals, requirements and find the best solutions anywhere in the world at any time.
We offer enterprise architecture consulting services that optimize your products through global analysis and management, helping you achieve more error-free, resource-efficient workflows.
Thanks to EA, you gain a flexible ability to change and transform, which facilitates the widespread adoption of new technologies and concepts such as artificial intelligence, blockchain, and IoT into your business model.
Standardization and in-depth analysis
EA maintains a high level of IT standards to define sustainable operating models – with cloud-based visualization tools, you can quickly assess changes and make timely and correct decisions.
Collaborating with our team, you get a single hardware and software complex focused on achieving the most
ambitious of your business goals in a personalized way. Want to be at the forefront of cutting-edge technology?
We can help you.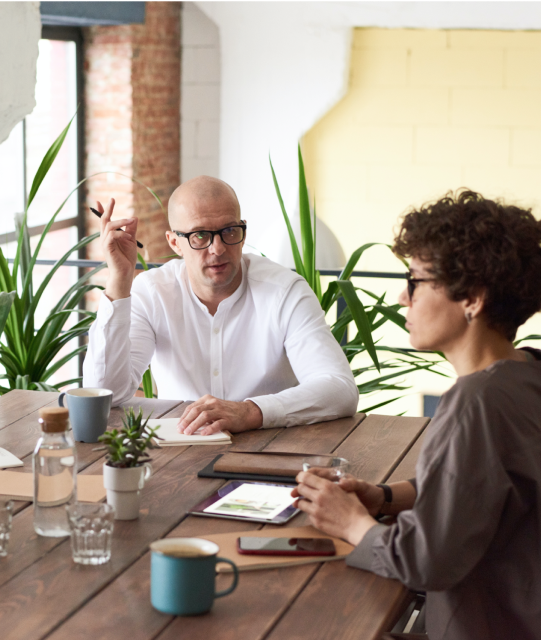 Collaborating with our team, you get a single hardware and software complex focused on achieving the most ambitious of your business goals in a personalized way. Want to be at the forefront of cutting-edge technology? We can help you.
EA's goal is to create a roadmap for IT assets, business processes, and principles to help determine the extent and effectiveness of how information, business, and technology interact with each other.

EA displays "a comprehensive picture of the enterprise state from the position of the owner", therefore it serves as a tool for identifying ways to improve enterprise efficiency.
Enterprise architecture usually incorporates best practices for evaluating, planning, designing, managing, and implementing modern analytics across the enterprise.
Traditionally EA is represented as the following layers:
corporate mission and strategy, goals and objectives;
business architecture;
general system architecture (IT service architecture).
Domains, general strategy, needs, the technological infrastructure of the enterprise, and applications are integrated using the following top 4 frameworks (in descending order of popularity):
TOGAF (occupies over 80% of the entire business infrastructure);
Zachman;
FEAF;
Gartner.
Despite different levels of popularity, any of these frameworks has extensive testing experience, so it will probably suit your business, regardless of its specifics.