DevOps configuration management tools are sometimes less known and used due to developers wanting to fix and manage system configuration by themselves. It is highly applaudable until pride gets in the way of success and common sense.
A solid approach using one of the IT infrastructure management services (tools) mentioned later in the article will guarantee you smoother running of your system while synchronizing configurations with their respective environments.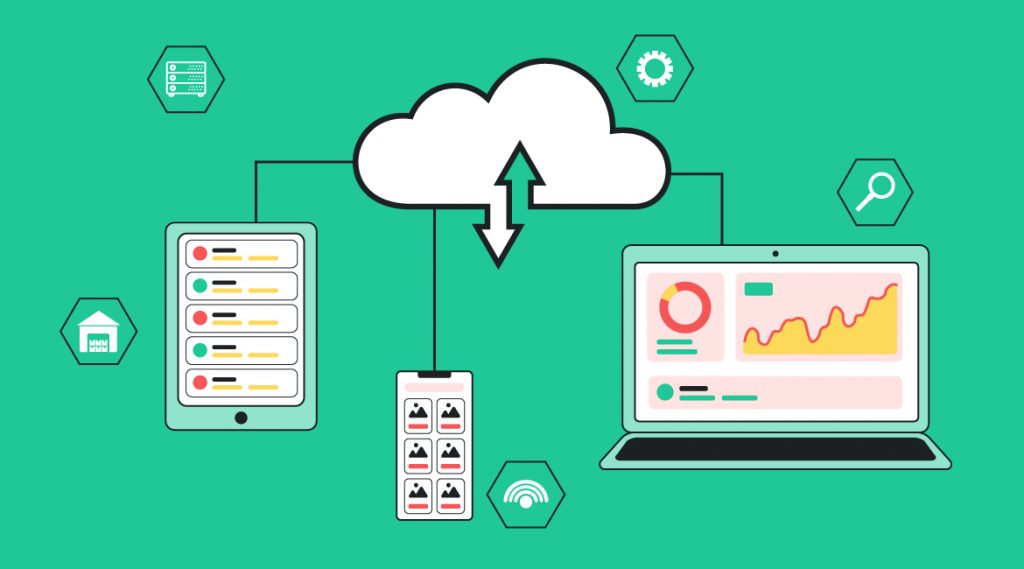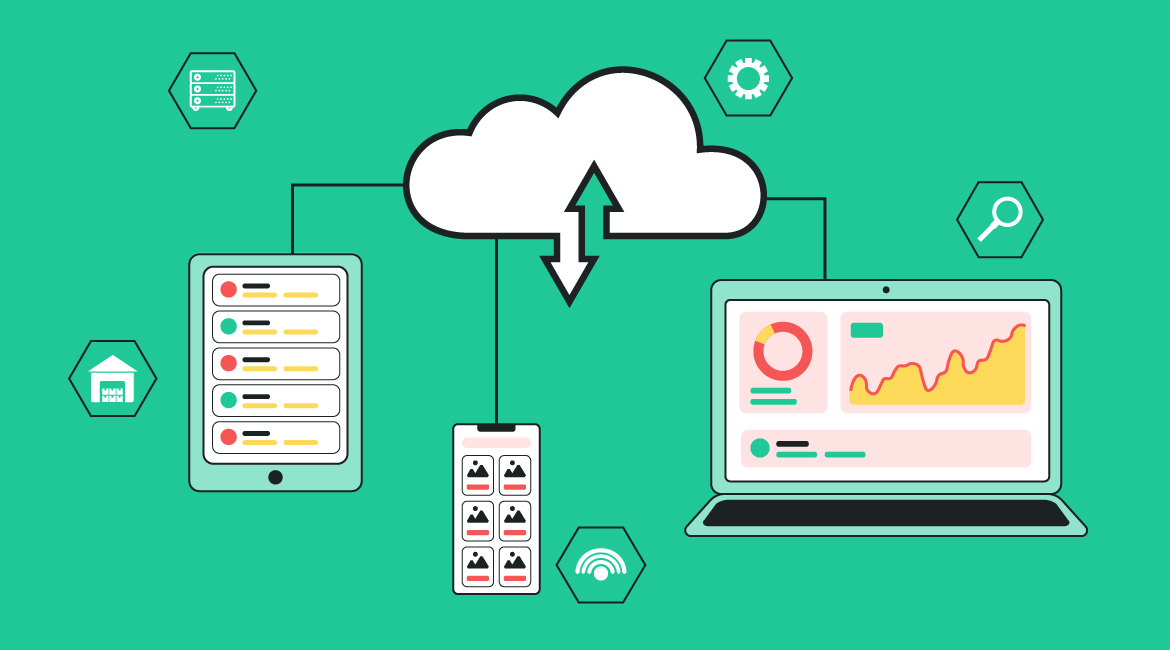 Configuration Management FAQ
Next, we tackle a few of the most common questions about configuration management and SCM.
What is configuration management?
As part of system management and engineering, configuration management ensures the software's consistent performance, connecting functionality, design, and product requirements.
For this, a specialist has to get to the bottom of the system at hand and be able to monitor its performance state throughout with the goal of achieving a particular operating state. All the processes involved with the configuration management of any system usually result in reconfiguring, updating, or patching the whole thing where needed.
Why is configuration management important?
Configuration management helps avoid the inconsistencies between versions of the software while testing whereby guaranteeing the configuration continuity. It also helps keep everything documented and reported, so no minor system changes and misconfigurations that may undermine the performance and spawn further issues go unnoticed. This ultimately helps avoid excessive downtime and overall system instability.
In the process of configuration management, specialized tools and approaches are used to avoid handling manual tasks in extensive software environments where the manual input is pretty impossible as a whole (these may include actions prioritization, completion validation, and such stuff).
Configuration management makes the lives of both admins and users easier by providing sufficient means of defining baseline system settings and work according to them from the get-go in order to achieve the smoothest, most stable, and error-free results.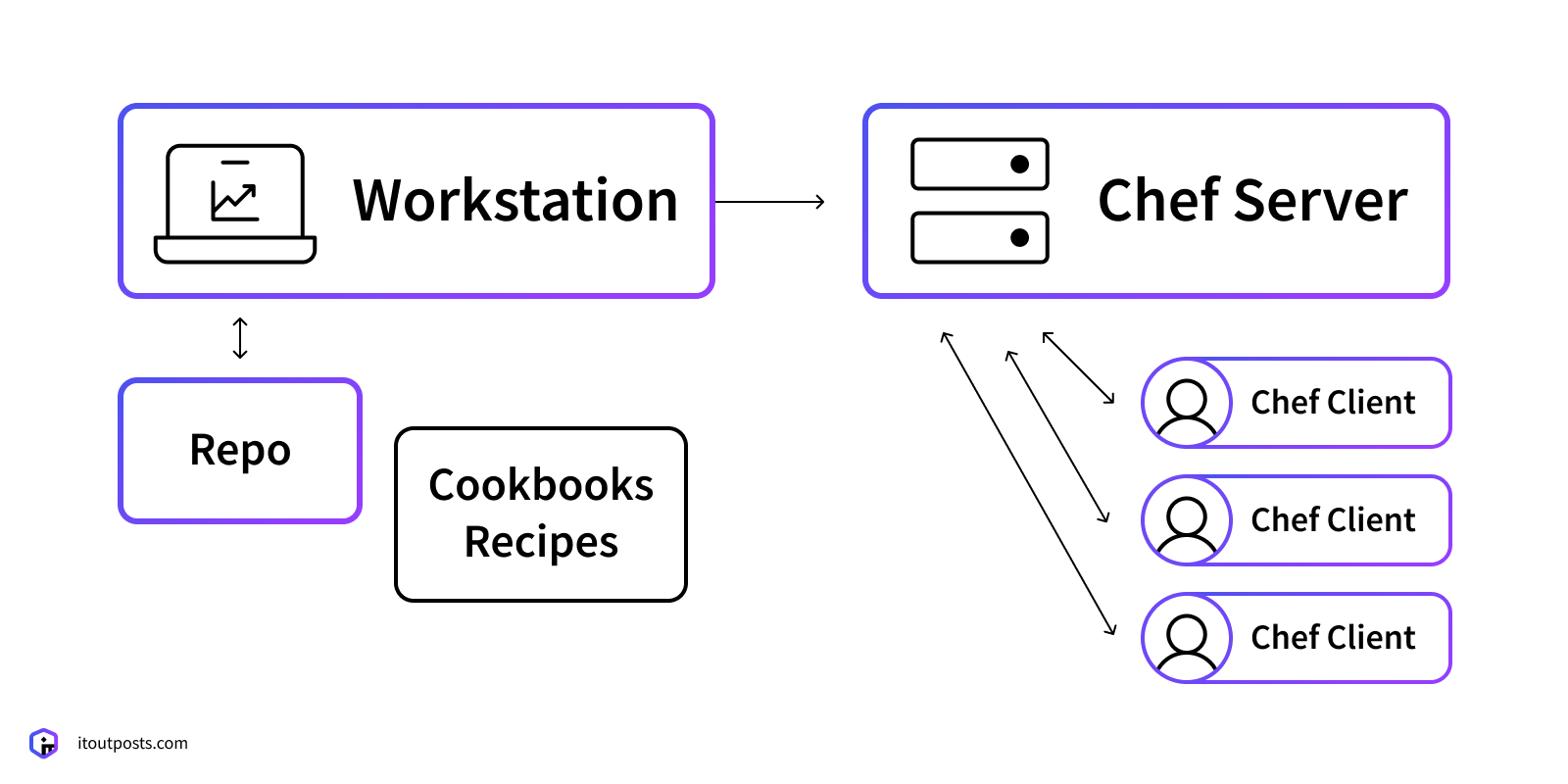 What is configuration management software? And what is SCM software?
Both these word combinations practically mean the same thing. SCM literally stands for software configuration management which is the process of monitoring and controlling software changes and configuration items. Tools like Ansible help to store the achieved system state to easily maintain it over time while allowing to eliminate human errors through automation, speed up system deployments and configurations, better scale, and predict many system customization and configuration outcomes.
You can also track repeating tasks, monitor resources, and use automated SCM opportunities to faster recover the system after critical server shutdowns (logging all the information in the process to help you get to the root of the issue to fix and avoid further similar shutdowns). Using SCM, you can even run a full-on audit of the system and trace many problem sources.
Who are the primary users of an SCM system?
The most common users of SCM tools and approaches are DevOps, CI/CD, and Agile teams working on complex, cloud-based software architectures where data files are essential for the deployment and management of software pieces. Thus, the introduction of code changes can be automated in CI/CD, lots of manual DevOps tasks can be optimized, and thorough prioritization and tasks like SSL certificates updating, DB endpoint additions, etc. are efficiently handled for Agile teams.
SCM Features
Efficient configuration management software usually helps tackle system development and optimization tasks, such as:
Collecting information about software's versions;
Monitoring which configuration belongs to which version;
Actions prioritization;
Centralized adjustment of basic settings;
Classification and management of systems;
Implementation of new settings for a number of systems at once;
In-depth remediation management;
Automation of updates, patches, and definitions in the system, and more.
What are configuration management tools in DevOps?
In terms of DevOps, configuration management tools come into play to tackle quite a relevant issue – manual handling of hardware and system resources and administration while building or maintaining web apps.
As DevOps is called for, primarily, automation of system administration tasks, proper SCM tools help achieve that most efficiently, making software development teams independent from dedicated system administration teams. They can get all the required data and resources to continue work without waiting for someone else's task completion.
Is Jenkins a configuration management tool?
Being an open-source software development automation server originally, Jenkins is extremely popular in the field of configuration management. This is due to the unprecedented CI/CD, software deployment, testing, and building opportunities it provides. Jenkins ultimately speeds up and smoothes out continuous integration processes, bringing a fresh build faster and simpler to end users. Plus, it can be easily integrated with a bunch of other deployment and testing technologies and approaches.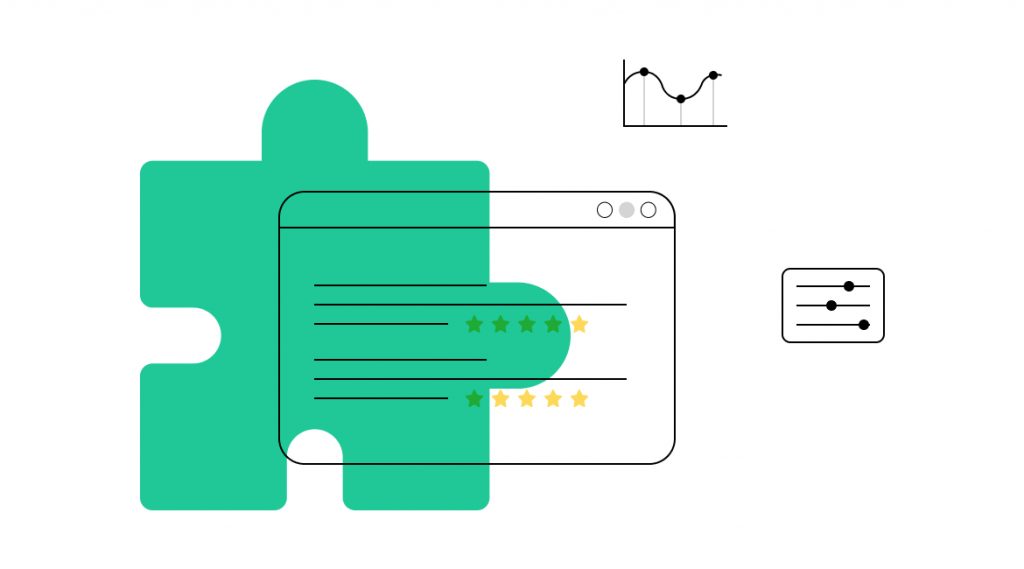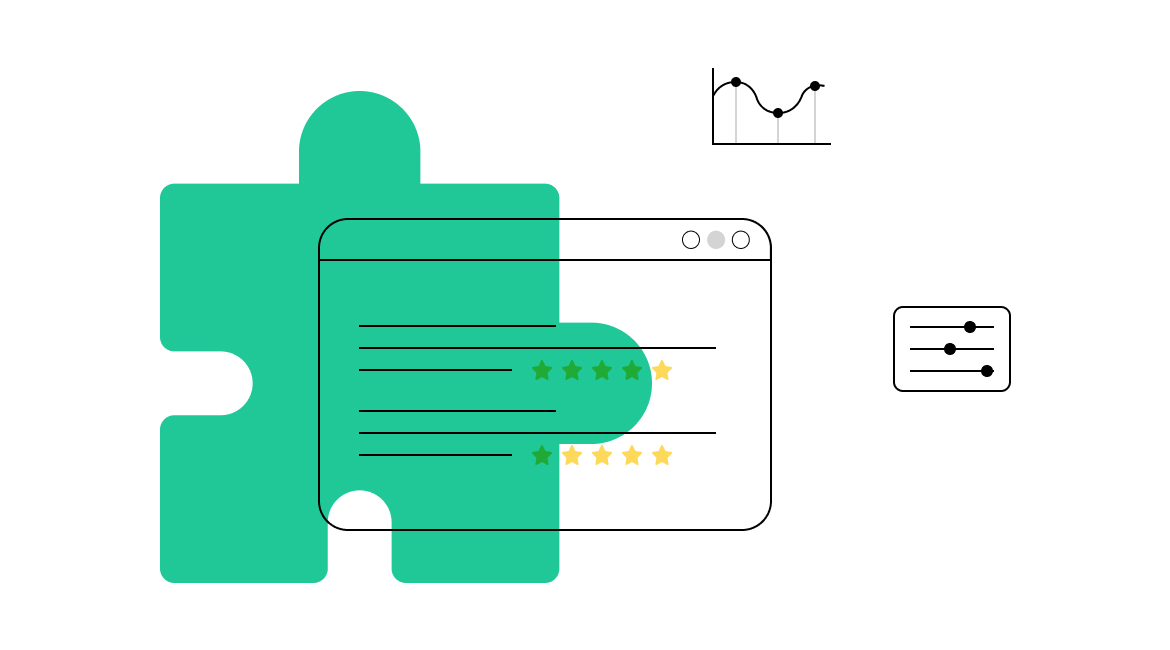 The Best Configuration Management Tools List
Here is the list of the ten best and most popular (in no particular order) configuration management tools for DevOps.
Currently, the most used and accustomed tool in our company, Ansible, lets the developer get free of repetition and focus more on strategy. That way, everyday tasks stop interfering with complex processes. The framework employs executable XML or YAML configuration data files to specify system configuration algorithms. The defined sequence of actions is then run by the proper Python-based executables. The framework is pretty simple to learn and doesn't require separate agents to manage nodes (it uses the Paramiko module and standard SSH for that).
An open-source SCM platform for conveniently managing clusters, services, and cloud-based infrastructure aspects via IaC. The platform can be easily integrated with Azure, AWS, and a bunch of other cloud solutions. Databases, servers, and other essential objects have individual interfaces and representation means. You can set repeatable deployments of cloud infrastructures, with the platform helping you provision AWS resources from text files and handling the set deployment tasks autonomously.
Focused on DevOps, infrastructure tools by Chef help achieve new levels of IT management flexibility, efficiency, and convenience. They ultimately help speed up the delivery of software through fast and simple means of building, testing, and patching up new environments, deploying new software versions most properly, boosting system resiliency and risk management through dedicated metrics, and helping properly deliver any type of infrastructure in any environment seamlessly and continuously.
Focused on building and maintaining virtual machine environments, Vagrant helps reduce the time needed to set up a development environment and boost the production parity. You can also use it to conveniently share virtual environment configurations and setup assets between team members without going far. A good advantage of this one is the way it handles provisioning by provisioning data files locally before implementing all the changes in other related environments.
TeamCity is an efficient CI and build management solution from the renowned JetBrains. The platform allows taking source code from different version control systems to use in one build, reusing parent project settings in a subproject in a multitude of ways, efficiently detect hung builds, and highlight builds that you need to return to later on. It is a great CI/CD solution for also checking builds via convenient Project Overview and making workflows in various environments more flexible overall.
There are two versions of this tool – Puppet and Puppet Enterprise. The first one has a free open-source version, and the latter is free for no more than ten nodes. Puppet is a highly organized tool that uses modules to keep everything in place and make quick adjustments. Thus, you can orchestrate remediation, monitor ongoing changes, and plan out and implement deployments fast. You can also manage a number of servers in one place, define infrastructures as code, and complete enforced system configurations.
With Octopus, complex deployments can be easily managed both physically and in the cloud. The solution has all the capabilities to eliminate many common deployment errors, efficiently distribute software deployment tasks in your team, painlessly deploy in new unfamiliar environments, and eventually multiply your usual number of releases within a certain time period. 
This Python-based configuration tool delivers SSH and push methods for effective business-client communication. Similarly to running ad-hoc scripts, the platform provides a much more refined and well-structured workflow with heavy doses of automation for smoothing out your usual continuous implementation and continuous delivery processes.
With AWS Config, you can efficiently audit, assess, and further inspect configurations related to AWS resources. The real treat, however, is the secrets tracking capabilities AWS Config provides. It allows tracking detailed histories of resource configurations, reviewing customizations in AWS resource configurations and inter-relationships, and define the all-around compliance with configurations specified by internal guidelines. 
This one helps to grant sturdy security of endpoints, manage devices in-depth, and achieve more flexibility in cloud-based actions management. From servers and virtual machines to desktop and mobile devices – Endpoint Manager can be used to monitor and manage all sorts of objects and environments, be it in the cloud or on-premises. You can create handy configuration profiles, compliance and app protection Policies, configure settings of Windows Update, and more.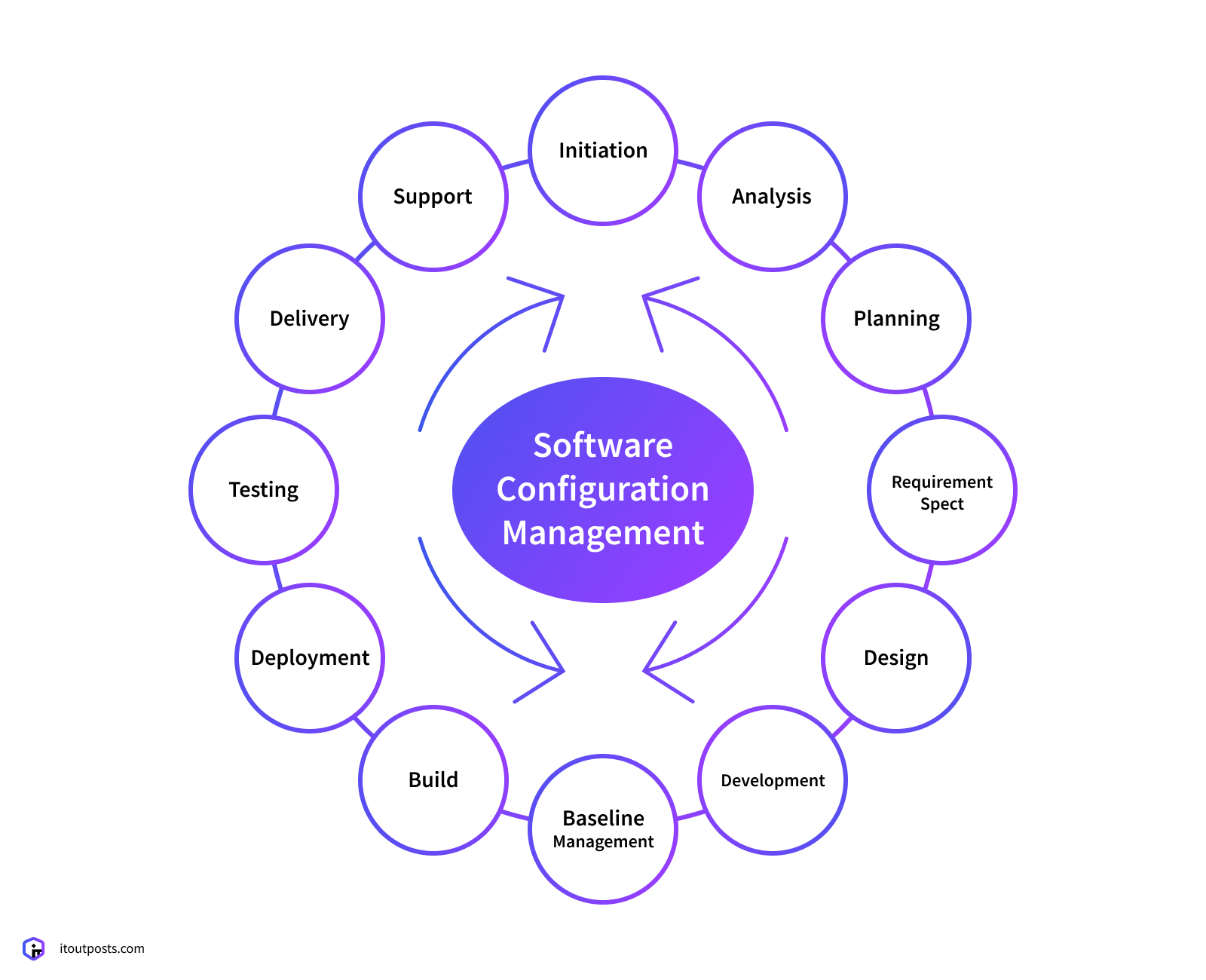 Other Configuration Management Software Options
The essential configuration management initiatives that you can handle either manually or via the above-mentioned solutions (it's your choice in the long run) include a bunch of tasks, like:
Auditing – always review and approve any changes made to the system with your team. In terms of system auditing, you can most beneficially organize all the configuration data and keep it in a centralized repository for seamless collaboration and transparency of all involved actions. 
Data gathering – Identifying, aggregating, and compiling configuration data gathered in various environments helps classify and properly handle data of certain types timely (e.g., encrypt secrets, pack assets into proper data files, etc.).
Establishing a baseline – you can get to it once the data is properly aggregated and organized. After reviewing the running state of the whole system, you can come up with and set the baseline configuration that outlines the desired error-free system operation.
Version control – for this, you will need to use a certain version control system (like Git). Make sure to use external keys to encrypt secret data and add data files to a single repository created in your preferred version control solution for thorough management.
Bottom line
The ultimate use and benefit of configuration management solutions in DevOps, CI/CD, Agile, and other IT management approaches are undeniable. They help automate lots of complex routines, thus eliminating painful common issues and human factor errors. 
Products like Ansible and Terraform are real life-savers when it comes to the strict need of properly structuring and organizing software environments for their smooth completion or optimization. And if you have been neglecting configuration management in your work, it is high time you fixed the situation and reaped the benefits of SCM capabilities available on the market right now.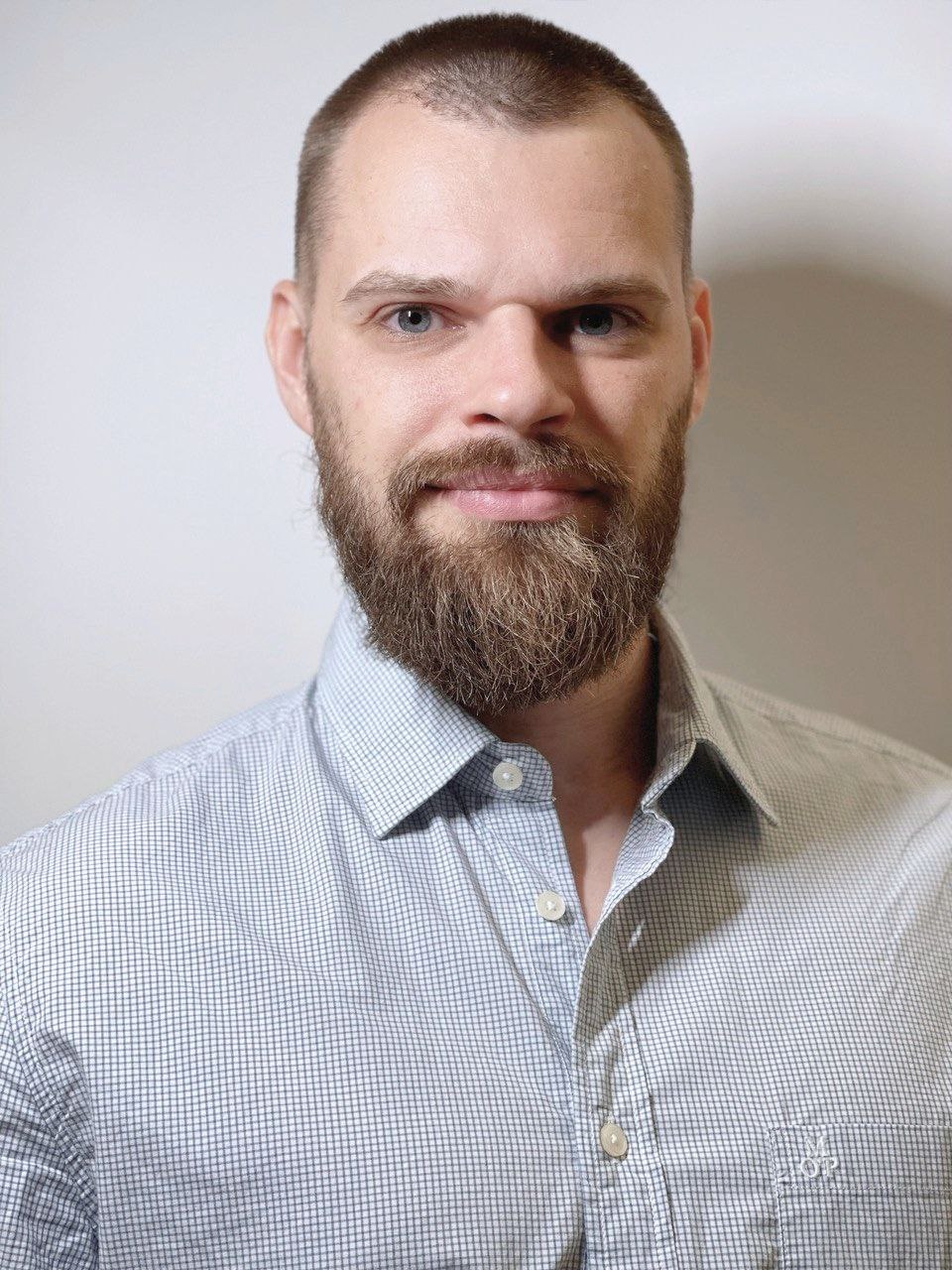 Dmitry has 5 years of professional IT experience developing numerous consumer & enterprise applications. Dmitry has also implemented infrastructure and process improvement projects for businesses of various sizes. Due to his broad experience, Dmitry quickly understands business needs and improves processes by using established DevOps tools supported by Agile practices.