As the business landscape, as well as computing technologies, undergoes rapid changes, the cloud has become a highly demanded and dynamic solution. The technology is continually transforming conventional business models and opening new possibilities in the workspace such as online cooperation and AI as a service. According to experts, 60% of workloads were already running on a hosted cloud service in 2019. Consequently, for many organizations, cloud migration is now a question not of if but of when and how.
The whole process is multifaceted and can be associated with a range of cloud migration challenges. To ensure that the shift will run smoothly, a company needs proper preparation comprehensive strategy, and also cloud migration consulting. The knowledge of the main barriers on your way to the big move and the means of overcoming them will help your team succeed in the outcome.
What Challenges of Cloud Migration Can an Organization Face?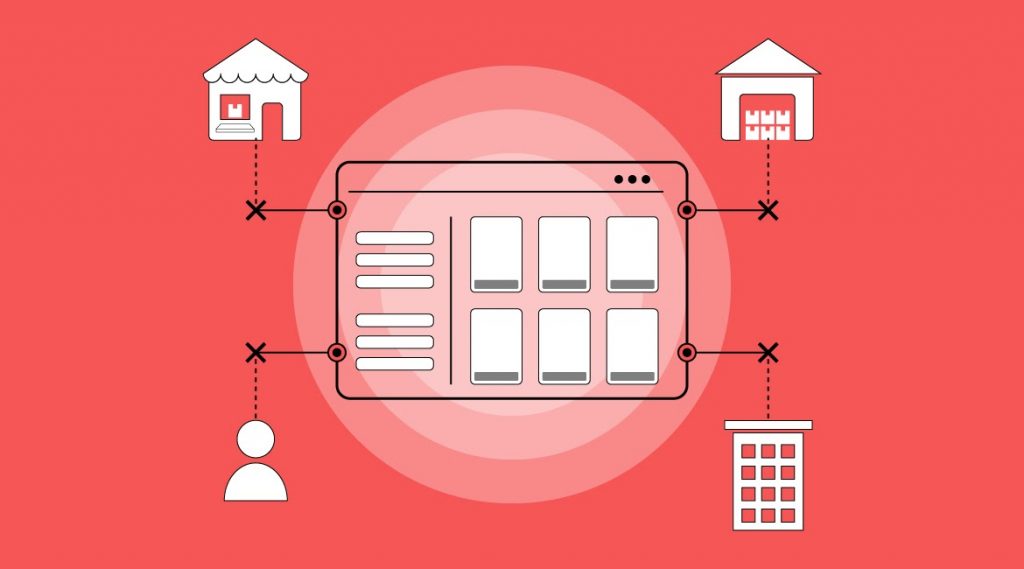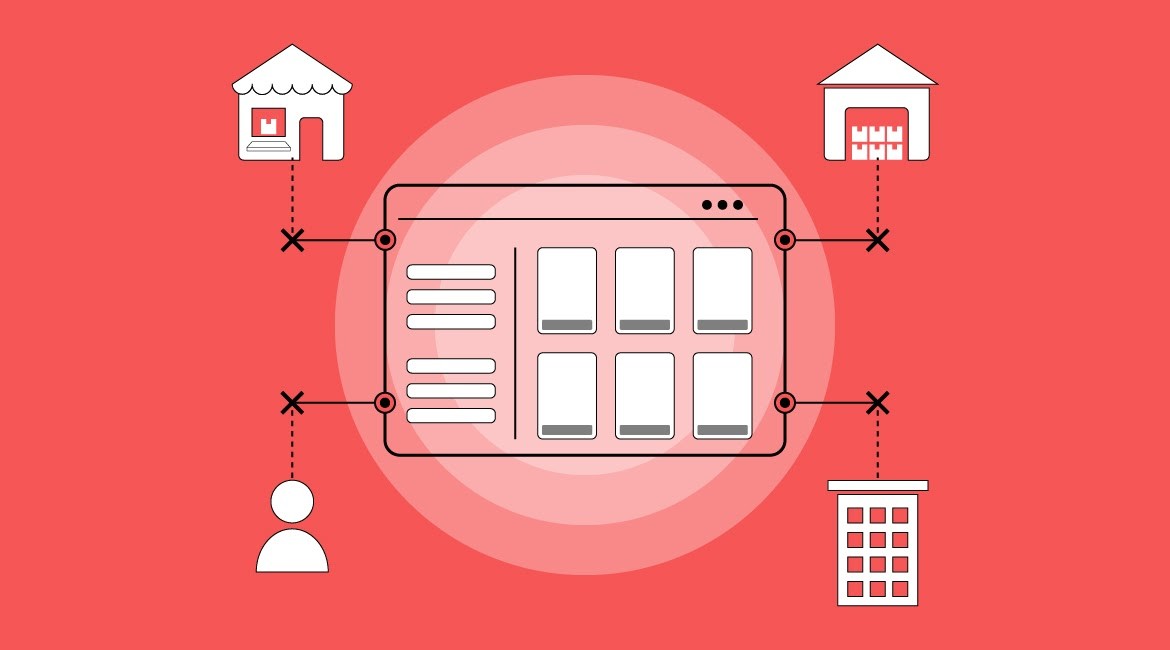 Like any other processes, cloud migration has its challenges and pitfalls.
Main cloud migration challenges
The challenges in the migration process that IT specialists need to handle most often include the following:
A lack of a clear strategy dictated by business goals;
Cloud sprawl triggered by a poor understanding of the complete scope of environments;
Exceeding the intended budget;
Security threats and failures of vital services;
A lack of skills needed to manage the new infrastructure.
The good news, however, is that the challenges migrating to cloud do have efficient solutions.
AWS cloud migration challenges as an example
Amazon Web Services (AWS) offers a generous set of cloud computing solutions that allow you to arrange dynamic, automated, and scalable computing environments. AWS is also the leading vendor, boasting a share of 32%. Whatever the reasons for your shift to AWS are – reducing costs, improving resource utilization, or enjoying new infrastructure capabilities – migration would hardly be a trivial effort. 
Read more: Migrating From AWS to Azure and AWS vs. Azure
AWS cloud migration is a comprehensive process that contains several challenges you should consider.
Resiliency for computing and networking resources
A team should ensure the availability and resiliency of the applications hosted on AWS. With cloud machine instances not being everlasting, your team needs to discover a way to retain the application state when the application migrates between machine instances. Besides this, you need to guarantee resilient connectivity—providing that cloud workloads can be accessed continually.
Log Analysis and Metric Collection
Migration to AWS means a shift to an extremely dynamic and scalable environment. The conventional methodology for logging and managing your applications may turn out to be irrelevant. Therefore, it is vital to centralize data since you will be unable to analyze log on machine images that shut down a day before.
Transferring on-premise data and handling storage on AWS
To transfer your data hassle-free, consider the following steps:
Maintain user experience. You should not let latency and a lack of engagement have an adverse effect on the work of your application.
Achieve resiliency. Ensure resiliency and high availability for data on the cloud.
Conduct centralized monitoring and operations. While you can utilize monitoring tools for keeping an eye on data flows in AWS, you should avoid partial visibility between on-premises and AWS environments.
The numerous tools provided by AWS are intended to aid enterprises in addressing these challenges. Such a tool as AWS Direct Connect helps achieve exceptionally resilient connections between a company's Virtual Private Cloud (VPC) and its on-premise infrastructure. Besides, it helps in synchronizing your operations and creating a single point of visibility.
A company can also utilize Amazon CloudWatch to minimize the effect of migration on user experience. The service aids in identifying performance troubles in real-time and eliminating the core reasons before users are impacted.
Managing the Challenges of Cloud Migration
As clients expect quick builds and upgrades to infrastructures and applications, a greater number of vendors are choosing DevOps software development processes to satisfy these demands. Cloud migration and DevOps methodology go hand in hand to ensure a superior transition experience.
How to mitigate cloud data migration challenges
The following ways to handle the challenges in cloud migration will make your journey as smooth as possible. 
A proper migration strategy
The absence of clearly set business goals behind the shift and a carefully elaborated strategy can prevent you from maximizing benefits from the cloud. Conversely, when you have a strategy, you can navigate your transition easily and avoid getting stuck in the later phases. The strategy will also aid you in making the right choices along the way, including the type of cloud infrastructure and service model. Expert vendors can help you plan each stage of the process and ensure that you will successfully reach your destination.
Control of each migration stage
A lack of centralized visibility and control of the company's cloud infrastructure components can lead to a cloud sprawl, which is a common negative occurrence. When a company tries to embrace multiple cloud instances, services, or providers, it is hardly possible to retain complete accountability of the resources in use. To implement unified management of your cloud services, you should first of all conduct an IT function audit. Then, you will fully understand the existing roles and work processes and figure out how your company will look after the transition.
Once the jobs and duties have been split between different service groups and full accountability has been attained, you can maintain this clear view throughout the further phases of your migration. It is also beneficial to achieve visible accountability by means of dashboards so that you handle all services and costs in one place.
Managing the cost of cloud migration
Cloud sprawl, which often accompanies the transition process, can lead to exceeding your budget. Cloud instances start growing unreasonably and your expenses are going out of control. To keep your costs in check, you should continually measure your expenses against your performance to assess the profits of your migration and determine the success of your project.
Handling security aspects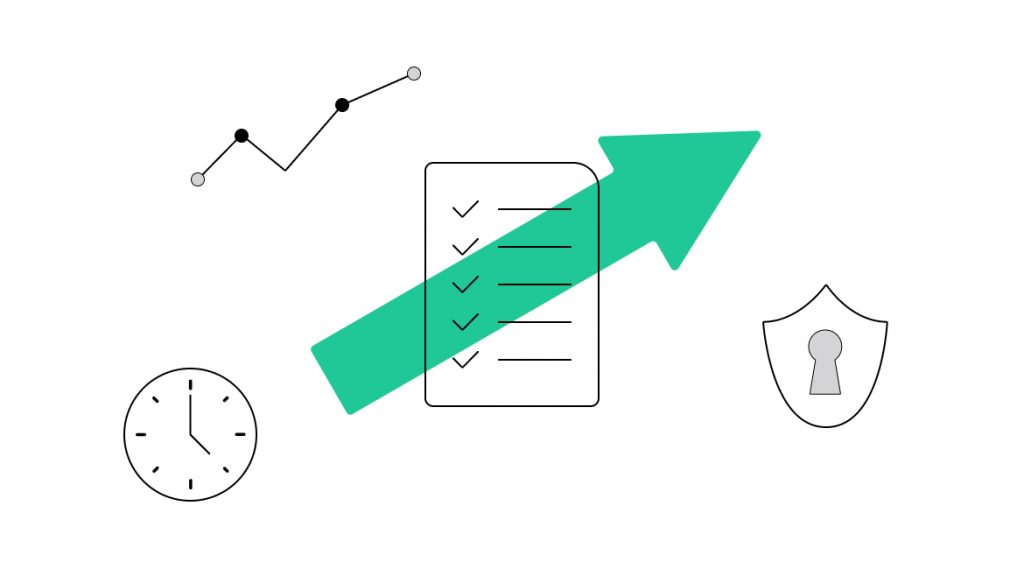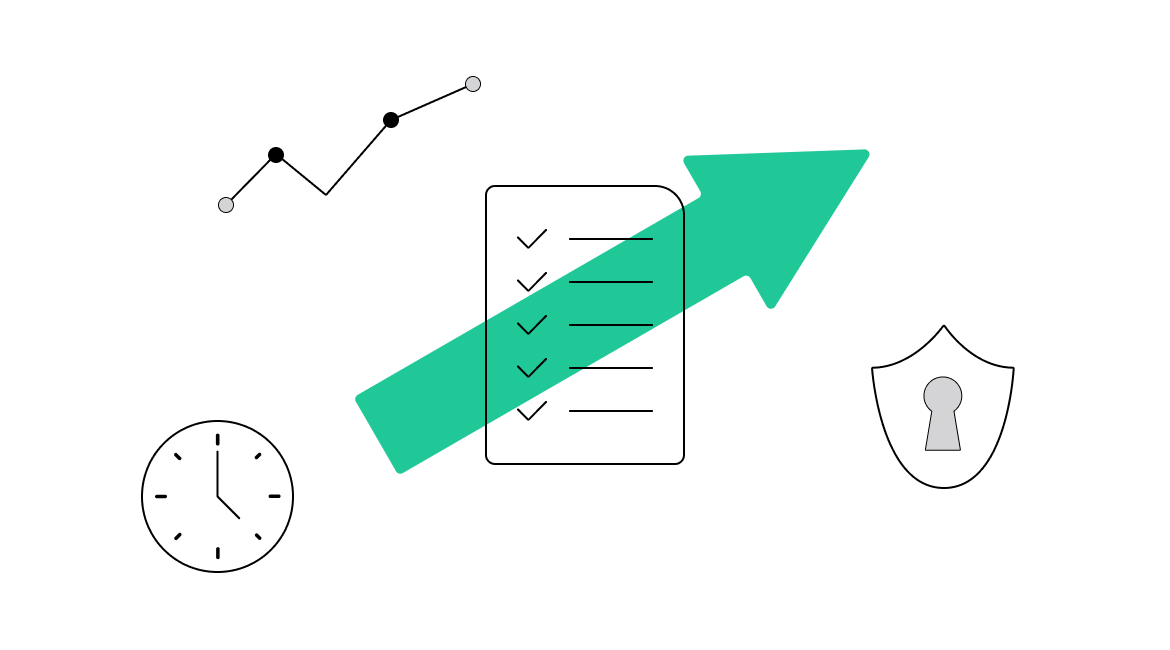 Data security and availability are serious issues in cloud migration that need to be properly addressed. IT specialists express concerns about their data security in cloud computing. An in-house DevOps engineer in your IT group can help your enterprise mitigate security risks and avoid downtime during the shift. DevOps operations naturally contain the necessary security measures, which are as follows:
Applying security configuration parameters in cloud instances;
Automating your security processes;
Building on-going monitoring systems.
Training employees on cloud solutions.
Operating the new infrastructure requires certain understanding, knowledge, and skills. The lack of those in your team may cause overall migration failure. Therefore, you should primarily realize that running IT functions in the cloud is significantly different from operating the same processes on-premises. Then, you should ensure that your staff is on the same page. Professional cloud providers, such as IT Outposts, offer a variety of services to help your team get adjusted easily.
Cloud migration challenges in-house expertise
Cloud migration requires meticulous, granular planning, and a thorough, cross-discipline understanding of platform complexities. It also requires an extensive range of domain specialists, including platform architects, operations experts, and developer resources, and a significant orchestration and focus on supporting team coherence. By evolving the DevOps practices in your organization, you can resolve the indicated incompatibilities, integrate the various disciplines, and match the previously separate interests. 
Therefore, the presence of appropriate in-house cloud skills will be important on your way. These skills will witness enterprise agility as well as the ability to allocate cloud services where clients wish to consume them. 
Conversely, insufficient cloud infrastructure skills are projected to delay about half of IT organizations' transition to the cloud by two years or more throughout 2022. The modern cloud migration strategies feature more of a lift-and-shift approach than modernization or refactoring. Still, lift-and-shift projects do not facilitate the development of native-cloud skills. This situation leads to the qualified workforce shortage and the growing need for managed service providers, system integrators, and other skilled cloud professionals. 
Collaboration with professionals such as IT Outposts, which boasts an impressive track record of efficient migrations, helps organizations overcome the challenges of insufficient in-house expertise.  
Conclusion
Although cloud migration is associated with a set of threats, it should rather be viewed as an opportunity to make your business processes more innovative and agile. For a successful shift, you should consider cloud migration benefits and challenges. Then, assess the existing infrastructure components, business processes, and in-house expertise and elaborate a strategy that embraces all your company's needs on your transition path.
Professional support will help you develop a winning migration strategy and manage challenges, risks, and approaches of migration into cloud. IT Outposts offers huge experience and expertise in DevOps projects that can enhance your smooth and successful transition. Try our services and remove the burden of challenges in cloud migration off your plate.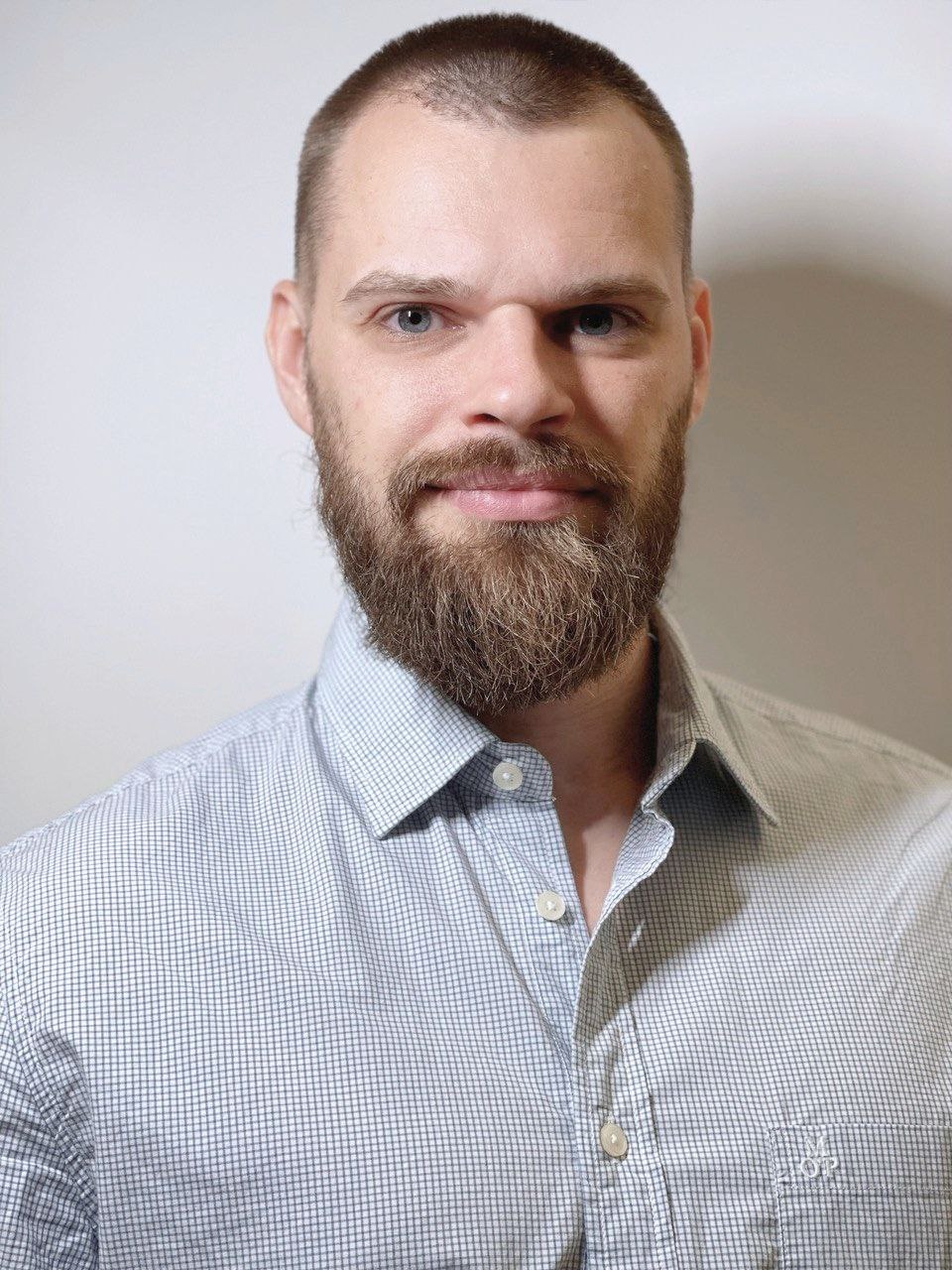 Dmitry has 5 years of professional IT experience developing numerous consumer & enterprise applications. Dmitry has also implemented infrastructure and process improvement projects for businesses of various sizes. Due to his broad experience, Dmitry quickly understands business needs and improves processes by using established DevOps tools supported by Agile practices.