The development of cloud computing had a huge influence on various industries. This IT segment is evolving at a fast pace and providing technologies and methods of data storage. Today, the cloud computing segment generates more than $300 billion. In 2006 Amazon launched AWS, and many companies opted for cloud data storage as an alternative to traditional on-premise servers. A few years later, in 2010, Microsoft launched the competing cloud-computing product — Azure. Let us compare the major rivals in the cloud computing game — Microsoft Azure vs AWS and learn which one — Azure managed service provider or AWS managed service provider — will suit your business needs better.
Key Services Differences Between AWS and Azure — Availability, Network, Compute and Storage
In this article, we will review the major differences between two main players in the cloud computing field — Microsoft Azure vs Amazon Web Services. 
What is AWS?
AWS is a cloud service that provides a variety of functions including storing data, application integration, content delivery, analytics, migration to the cloud, customer engagement and others. 
During the year 2020, AWS generated a revenue of more than $45.37 billion. The number of clients who use this service is more than 1 billion. Among the companies using the cloud platform are Netflix, Coinbase, Airbnb, Johnson & Johnson, Adobe and others.
What is Azure?
Azure is an open-source cloud platform that offers more than 200 products and 600 resources such as storage, migration to the cloud, development, service hosting and management. It supports many programming languages and tools by Microsoft and third-party vendors. 
World-famous brands like Toyota, Samsung, Ford, CNBC and Walmart have partnered with Azure. In 2021, Microsoft announced the income of $59 billion, which was higher than the revenue obtained by Amazon. Moreover, Azure was the company's most rapidly growing product in the last quarter of 2020.
Azure vs AWS Performance
The cloud computing platforms comparison poses some challenges, especially in terms of performance. There are various comparable VM features of Azure vs AWS. Cockroach Labs analyzed the performance of Microsoft Azure vs Amazon Web Services and reported that Amazon's results were better than the performance of its competitor in the single-core class. Moreover, AWS showed better performance than Azure in the 16-core VMs class due to the quickest iterations per second.
Difference Between AWS and Azure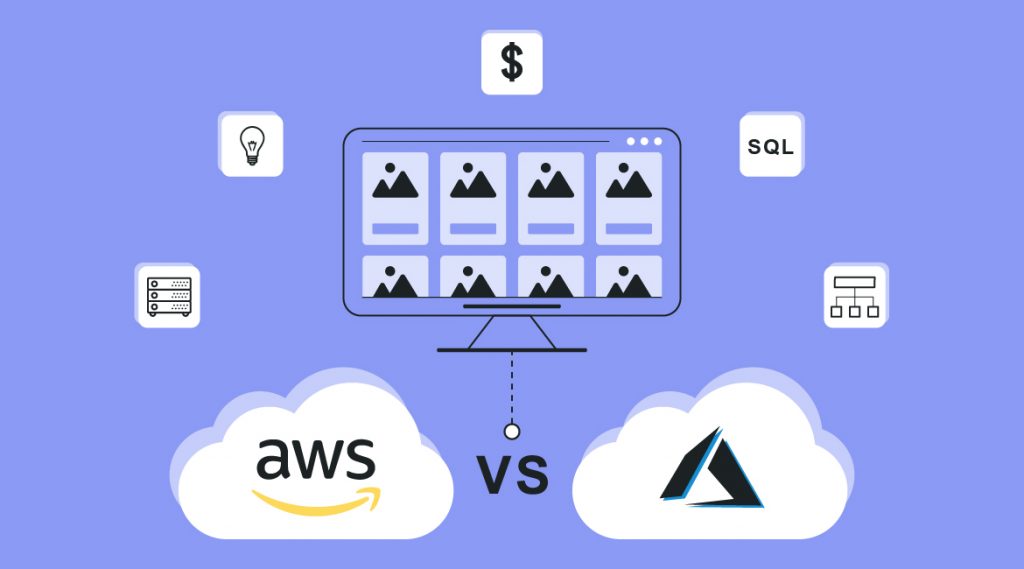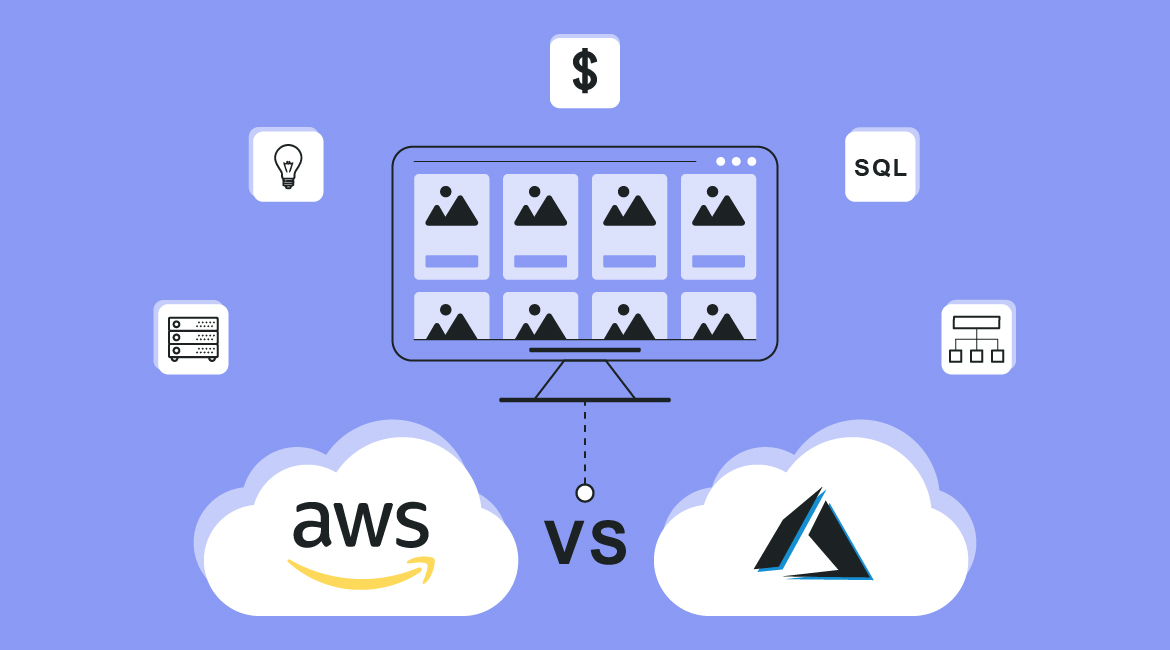 The core peculiarities of Amazon AWS vs Microsoft Azure are very similar, including the basic characteristics of the cloud services, such as self-service, security, autoscaling and other features. However, there are some noticeable differences between Windows Azure vs AWS. 
Which one is better — Azure or AWS?
AWS gives clients an opportunity to set up the VMs or pre-configured images. In Azure, it is possible only to select a digital hard disc, make a pre-configured VM and indicate the number of cores and the necessary storage space.
The users of AWS can create isolated networks due to Virtual private cloud, while in the other platform there is a Virtual network with the option to make subnets, address range of private IP and route tables.
The benefits of AWS are customization and adaptability due to the opportunity to integrate various third-party tools. Azure will be more suitable for Windows users as they can design a hybrid cloud by integrating cloud instances with Windows servers. 
Azure is more open to private or third-party providers than AWS. 
Both AWS/Azure support the pay-as-you-go option. 
Azure vs AWS Services
Compute
AWS utilizes computers to conduct calculations, computing and processing. The cloud service vendors allow Amazon autoscaling, so AWS can scale to multiple processing units. AWS applies EC2 or Elastic Compute Cloud for scalable computing. The platform utilizes EC2 Container Service and EC2 registry to manage software containers with Kubernetes or Docker.
Azure applies VMs for computing objectives. The VMs scale sets are utilized for scaling. For software management, the platform uses AKS or Container Service in Docker container and Container Registry for Docker. 
Also read: How to Choose DevOps as a Service Provider
Storage
AWS utilizes S3 for storage and also offers S3 Infrequent Access, data archive, and Archive storage by Glacier. 
Azure applies Block blob for storage and Storage archive for archiving of data.
Networking
AWS utilizes an API gateway for cross-premises integration and applies a virtual private cloud. AWS applies Elastic load balancing for load stability in the process of networking.
Azure uses a VPN gateway for cross-premises connectivity and utilizes a virtual network for networking. Azure manages with load balancer and app gateway for load balancing.
Deploying Apps
AWS allows deploying apps using Batch, Elastic Beanstalk, Lambda and container service. However, there are fewer functions for hosting in comparison with Azure.
The process of app deployment for Azure is very simple. It offers various tools for this purpose, including cloud and app services. 
Database
AWS utilizes a relational database as a service by applying RDS and Dynamo DB for NoSQL. For caching it applies Elastic Cache.
Azure applies PostgreSQL, MySQL, SQL Database for the relational database. It uses Cosmos DB For NoSQL solutions. The service also utilizes Redis Cache for caching.
Open Source Developers
AWS is a great solution for Linux users and open source developers. AWS provides some integrations for various open-source apps. 
Azure offers opportunities for enterprise clients as the users can sign on to Azure by using an active directory account and run the framework on Linux, macOS and Windows.
Azure vs AWS Price Comparison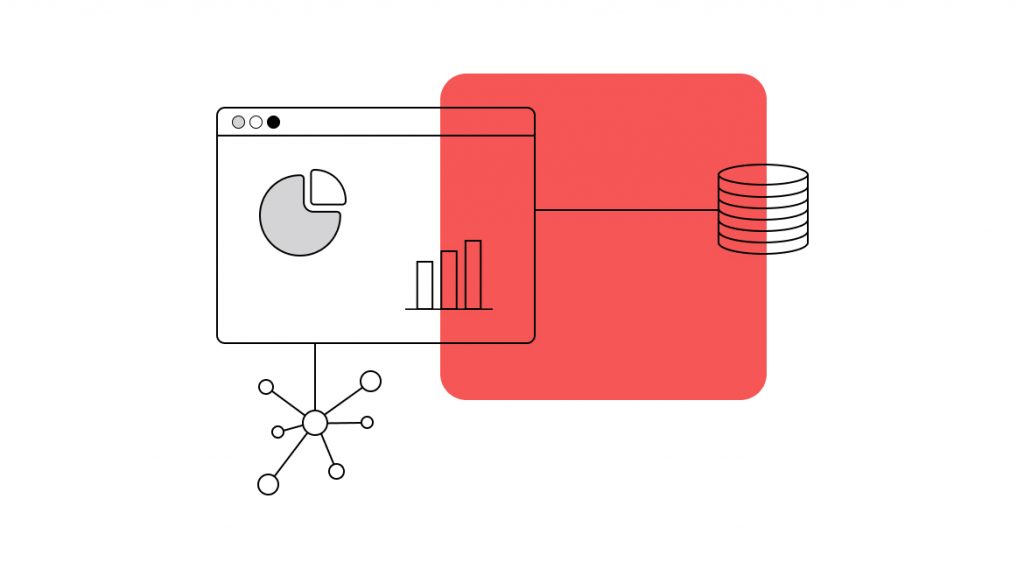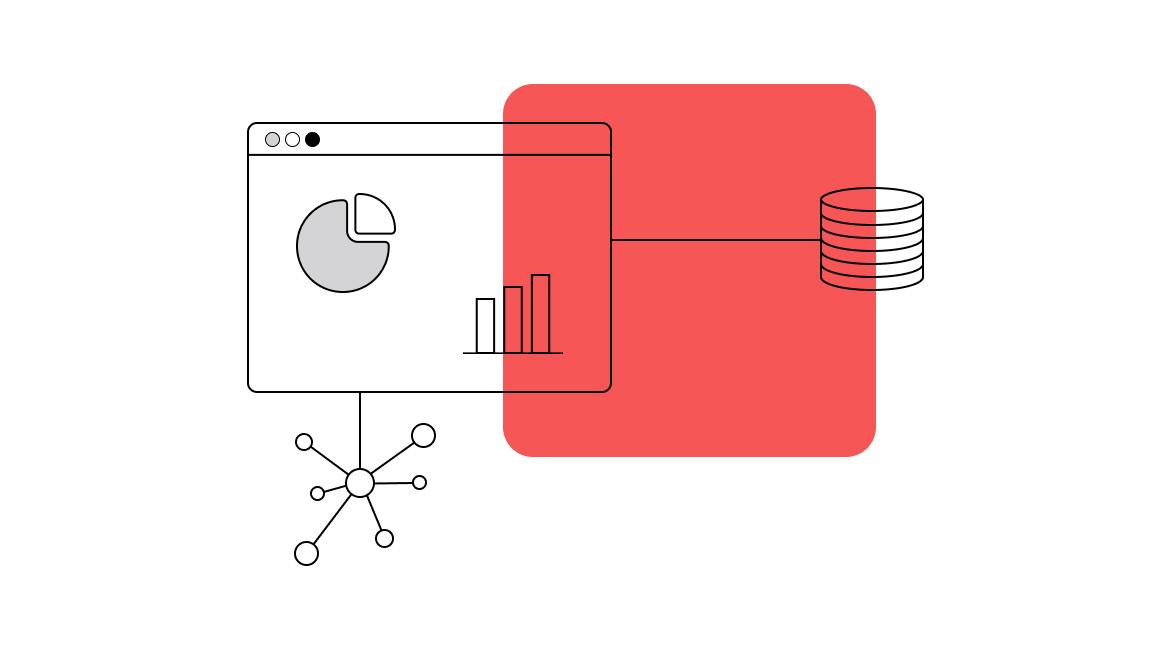 Cloud service price comparison depends on the required features, as you pay only for the options needed for your personal use. Azure vs AWS price is based on the pay-as-you-go method. AWS charges per hour while Azure charges per second. The most convenient way to compare Azure and AWS pricing is to use special services, such as AWS Calculator and Azure Pricing Calculator.
Conclusion
The pricing policies, functions and characteristics of AWS and Azure are very similar. However, AWS can be considered more reliable as it has been on the market longer and it offers more services. Azure is more suitable for Windows users due to its compatibility. AWS is also the leader as it has a bigger cloud network and more points of presence in different countries. In addition, according to research by Cockroach Labs, AWS is better than Azure based on several criteria including network, compute and storage performance.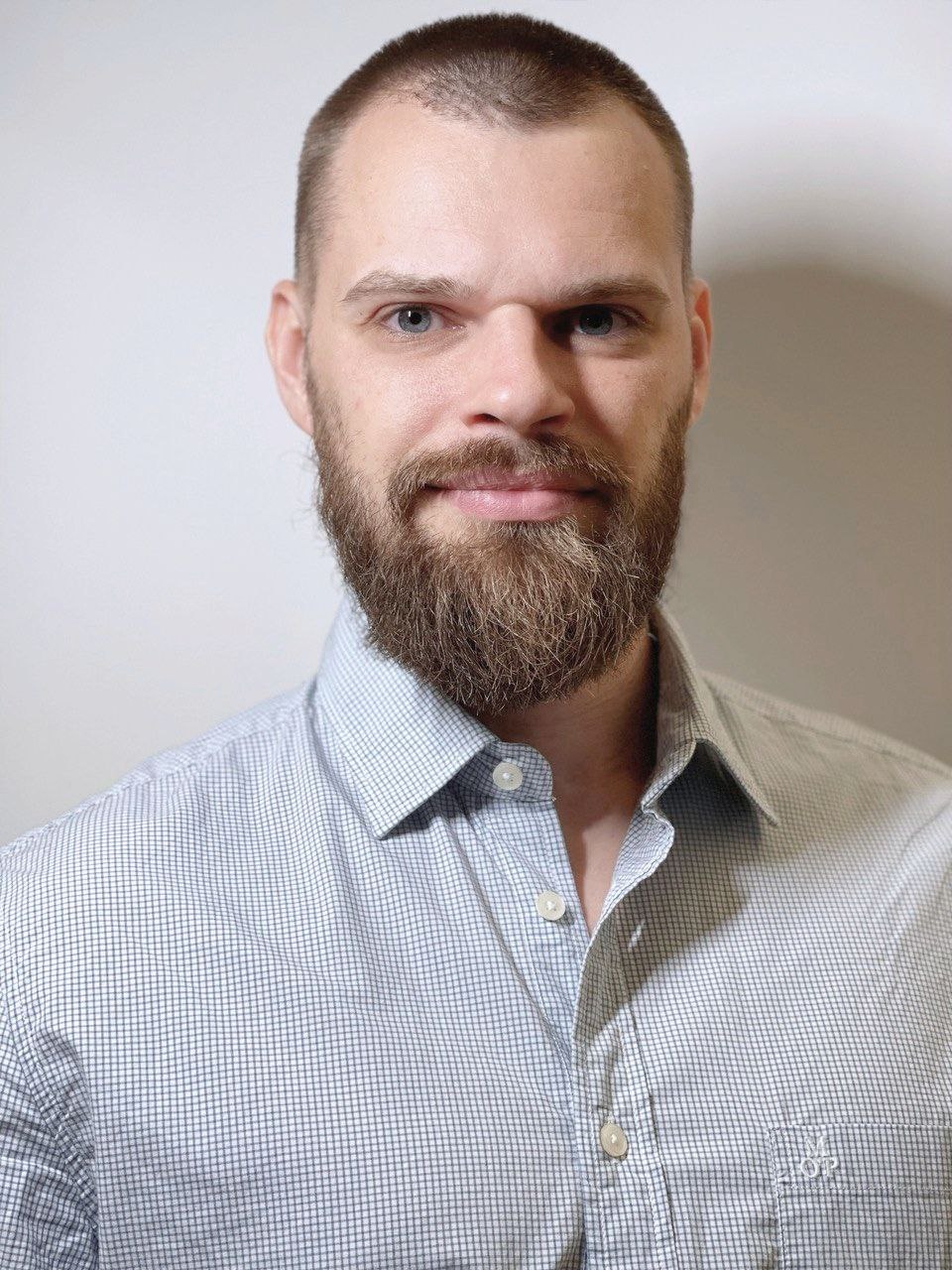 Dmitry has 5 years of professional IT experience developing numerous consumer & enterprise applications. Dmitry has also implemented infrastructure and process improvement projects for businesses of various sizes. Due to his broad experience, Dmitry quickly understands business needs and improves processes by using established DevOps tools supported by Agile practices.