Migration of an enterprise IT infrastructure to a cloud might look similar to changing a physical office. But instead of boxes with hardware and furniture, your data, applications, and IT processes have to be packed and moved. As a result, a new working environment appears. And rest assured, you will enjoy working there. 
However, the process of migration from on premise to clouds is never an ordinary thing to do. It brings obvious benefits and hides certain difficulties at the same time. What are the major cloud migration techniques? How to prepare for cloud migration? And what factors might prevent you from achieving the expected outcomes?
Those and other troubling questions about cloud migration solutions can be resolved with a complete cloud migration checklist. The one provided below includes the basics of a proper migration agenda that can make all those why and how clearer and less stressful.
1. Why Migrate?
Budget savings come to mind first of all when reasons for cloud migration start being discussed. The issue implies both the scale and type of a business: how much can a particular organization save while getting rid of its own hardware? Even large companies with rich hardware infrastructures can unlikely find significant financial benefits in it in the context of their annual turnovers. Unless they are huge data centers. 
Fault tolerance and accessibility? Sounds reasonable, but both properties are achievable on premise as well without dramatic operational transformations. 
Business scalability? It seems this is the one. A whole half of American enterprises from various sectors are in the virtual environment today: Amazon and Etsy (eCommerce), Netflix (TV), Pinterest (photo), The Weather Channel (weather forecasts), etc. The Chinese multi-vendor marketplace Alibaba set a new sales record in 2020 with processing 2 billion orders per day thanks to cloud technologies. Unlikely any on-premise infrastructure could be able to cope with such workloads. 
Leaving business giants aside, it is legitimate to claim that the IaaS (Infrastructure-as-a-Service) paradigm contributes to small and middle-sized companies in various ways. Startups can launch their projects in clouds from the very beginning to distribute their financial and labor resources without spending much on on-premise facilities. Besides, even the smallest project can confidently count on further growth to any extent since smooth scalability is initially inherent in the cloud infrastructure. No doubt, both Amazon and Alibaba would pay a lot for such an opportunity if they had cloud options in their early business histories.
In navigating this dynamic landscape, the role of cloud migration consulting services cannot be overstated. Their expertise guides businesses through the intricacies of transition, ensuring seamless integration and alignment with strategic goals. 
2. Critical Factors Of Cloud Migration
The following key issues are worth considering by any business owner who is addressing cloud migration. Greater clarity on the factors can take away many problems in the post-migration period.
Flexible business scaling. Cloud migration is always about development. Any growing business requires more resources to use. There should be an environment where the resources can be found as quickly as possible;
Meeting customer expectations. Cloud migration should never be an end in itself for business owners. Customer expectations come to the fore. Why will in-cloud services appear more beneficial for your customers? How will your customers use new advantages? Will they face new problems? The questions must be addressed before you decide to migrate to a cloud.
Keeping business sustainable. A business owner should know exactly how critical any downtime is for business processes. How much does the idle time cost for the company? Cloud migration is not a single-click process, it needs time to complete. A risk-minimizing strategy is to be available.
3. Benefits of Cloud Migration
The pros of cloud migration are not just limited to scalability. The following factors can help mitigate hesitations about leaving on premise for clouds.
Simple and efficient use of resources. They are issued on demand exactly in the volume needed at the current moment;
Peak demand control. If for some reason a lack of resources happens the necessary extra resources are provided in real time.
Transparent tariffs. You pay for actually consumed resources only (computing power, storage space, networking, etc). Cost planning becomes clearer in view of business growth;
Minimizing maintenance of IT infrastructures. Your large service staff can be reduced to a couple of specs;
24/7 support. Cloud providers solve customers' problems in real time. Highly-skilled professionals are always on;
Simplified migration between providers. You can easily move to another cloud provider if better terms and conditions appear;
Mobility. Both data and services are accessible from anywhere in the world. Complicated institutional arrangements become redundant when your physical location is changed;
Downtime risk reduction. Cloud providers do their best to make their clients' resources run without interruptions. They invest a lot of money and expertise in reliable infrastructures, hire professionals, make backups routinely, provide their data centers with autonomous power supply, etc.
Long service life. Hardware is getting obsolete in 5-7 years. Cloud providers modernize their equipment to let clients focus on business without straying in hardware updates;
Disaster recovery. In case of malfunction in cloud environments, the repair works start immediately without clients being involved.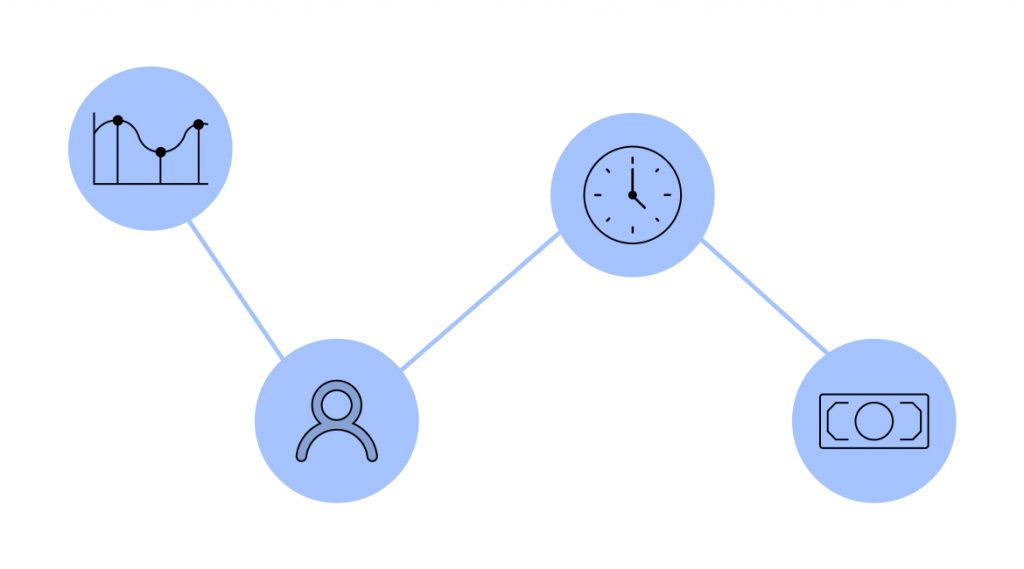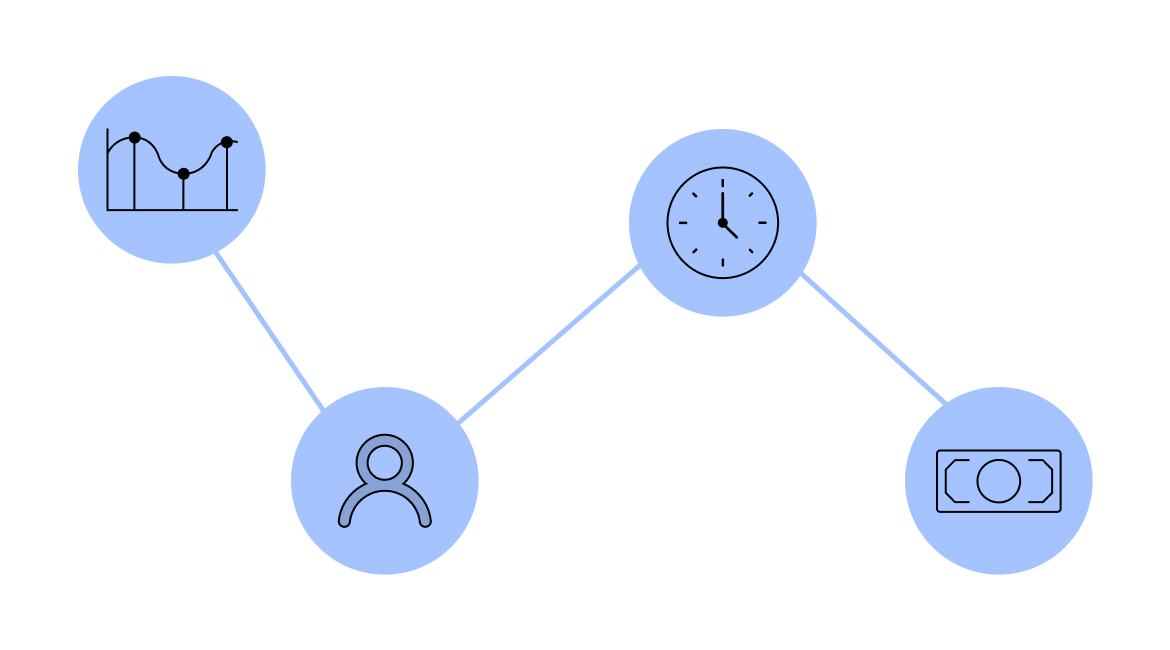 4. When Cloud Migration Leads To Problems
Sorrowful mistakes stemmed from the lack of experience can result in negative consequences for a business. To name a few:
No framework of applications' interdependence is available. When applications and services use the same database only complex cloud migration is worth proceeding with. Otherwise, there is a risk to affect business routines;
No roadmap of cloud migration is developed. There must be a consistent plan on what should migrate to a cloud, at which scale, and within what time frame. Such a linear description of the steps help arrange cloud migration properly to avoid chaos and data loss;
Migration happens without a pre-test. A cloud provider might appear inappropriate for your business agenda. To avoid such a scenario, ask for a trial period to launch a low-priority project in a cloud. What you need to assess covers the reliability of the service, customer support efficiency, distribution of resources, and user-friendliness of your enterprise profile.
5. Cloud Migration Models
There are three basic models of cloud migration. Hybrid submodels are possible as well but they are relevant to some specific cases beyond the present context.
Full (complex) cloud migration. The entire IT infrastructure migrates to a cloud with all data, applications, and settings. Customers keep only client-side terminals allowing the staff to access services from anywhere in the world.
Partial (selective) cloud migration. A particular part of information systems moves to a cloud while another part remains on premise. Data security considerations, legislative requirements, and some other issues can constitute the reasons why the company's own computing capacity remains in use. Oftentimes, organizations select such a model to test cloud providers and assess a new working environment.
Progressive (step-by-step) cloud migration. Gradual relocation of all infrastructural elements to a cloud makes sense for large companies with a wide geographical distribution of offices. A detailed migration roadmap is needed in such a case not to interrupt the corporate business processes. The so-called seamless migration occurs as a result of precise planning.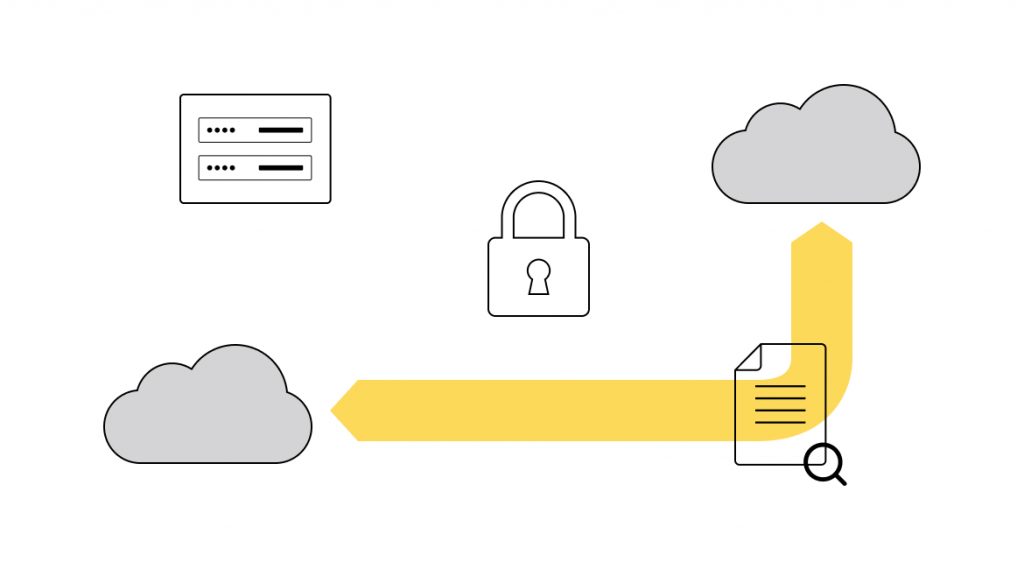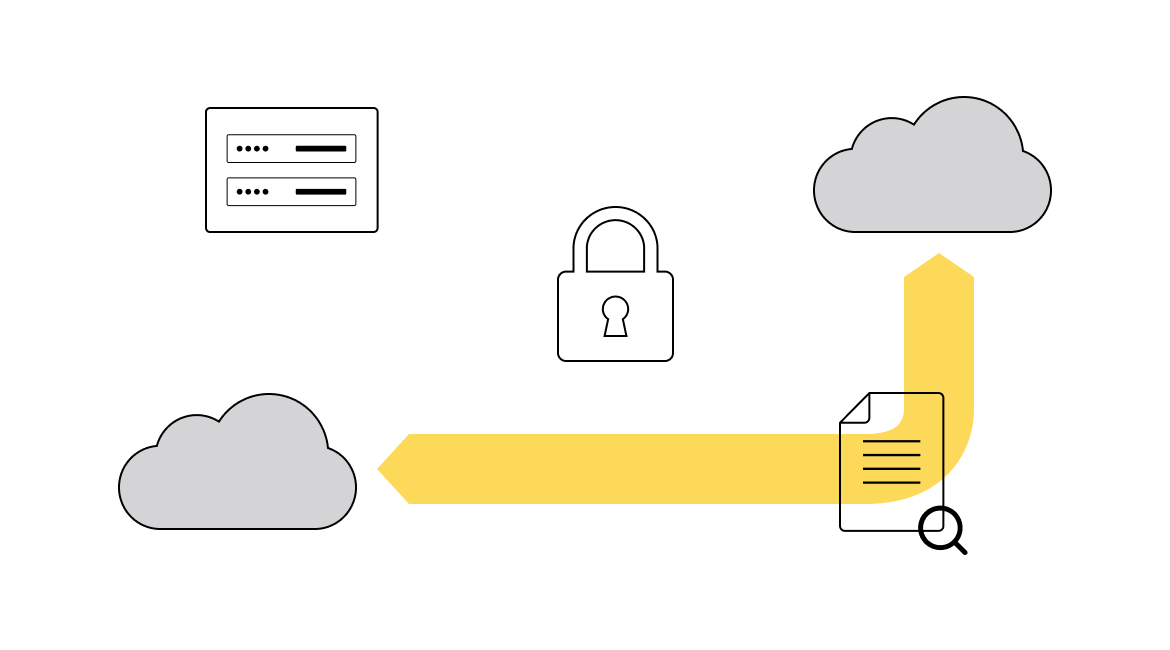 6. Cloud Migration Roadmap
Either an individual plan of migration or a generally accepted order should be applied to cloud migration by any company that moves to cloud computing. However, a ready-to-use scheme of cloud migration applicable to any business is unlikely available. A roadmap needs to be finalized according to individual metrics such as the business model, data volume, workflow specificity, geographical distribution of offices, etc. The most basic steps of a roadmap include the following:
Auditing your IT infrastructure. To assess the current scale of the company's IT infrastructure a special audit is worth making. It allows recognizing the hierarchy of infrastructural elements and determining their linkage. Besides, such an audit helps detect problem areas in the IT infrastructure to be addressed with special attention when proceeding with cloud migration.
Choosing the type of services. There are three common types of clouds. The choice between them is as important as the selection of a cloud migration model is. 
– Public clouds. A hosting provider offers cloud services to a large number of customers while computing facilities, network resources, and data storage are located at one big data center. Public clouds are great for both the infrastructural flexibility and automation of routines. Public clouds are in demand of website owners, online service providers, and software developers.
– Private clouds. A company builds its own cloud infrastructure with the resources to be accessible to intra-company services only. Private clouds contribute most of all to large organizations with rich IT infrastructures and to the ones that deal with sensitive data and state secrets. 
– Hybrid clouds. This is a symbiotic solution of public clouds and private ones where data exchange is managed by a company. Hybrid clouds are beneficial for businesses that face drastic activity outbreaks such as sale-off and promotional campaigns. Hybrid clouds are appropriate for the implementation of sophisticated technological solutions that require multi-stage testing. 
Selection of cloud providers. Finding an appropriate cloud provider is one of the most challenging tasks before cloud migration starts. You need to make sure that the selected provider is reliable. It implies the one having a corresponding infrastructure, the one who invests enough in the development, and who offers all necessary instruments your business may require. It is a good practice when cloud providers represent a trial period to assess cloud services with a real test project.
Signing a Service Level Agreement is highly recommended. Respectable cloud providers always indicate a period over which the client-side services can stay inaccessible. The period should be minimal. They have to take charge of all software failures and hardware errors that may happen at their data center.   Cloud migration mapping. It is crucial to define not just the sequence of actions, but the periods over which every stage is to be completed. Critical services should be transferred only when they are idle (during nighttime, for example). Ideally, you should achieve seamless cloud migration indetectable for your customers.
7. Relocation Of Your Infrastructure
When your cloud migration roadmap is finalized you can start relocating your IT infrastructure to a cloud. At the final stage, it is necessary to test your services in a cloud environment to correct errors that can occur during migration. The very relocation process can be conducted with a few different techniques. 
Backuping. The simplest manual way of cloud migration is suitable when it is necessary to transfer data from a hardware server to a cloud. Also, it is worth using when data is to be relocated from a virtual platform that, for some reason, is incompatible with a cloud provider's facilities. 
You can use a special cloud migration tool such as Veeam Agent for Servers that copies data from your hardware and sends it to a repository – a cloud data storage of backups. A virtual server of a similar capacity should be created in a cloud. After that, all backuped data can be recovered from the repository via Veeam Recovery Media. As a result, your infrastructure appears in the cloud.
Synchronization. This cloud migration technique is suitable for Unix-like operating systems. The RSync tool is applied to synchronize files and catalogs. A virtual machine is to be created in a cloud while an RSync daemon is set up at the client side. After synchronization is completed, the recipient virtual machine becomes the exact copy of the source hardware. 
Cloud-migration services. This technique is the most common method of cloud migration today. Its main advantage is in the provided automation of data relocation processes. Besides, special cloud-migration software minimizes both workloads and risks working with precise time management. The services spare you from the need to monitor how each application migrates to a cloud since the software tools do it on your behalf. 
There are dozens of cloud migration software services on the market. The most famous ones are created by the leading digital giants: AWS Migration Services (from Amazon), Azure Migration Tools (from Microsoft), Google Migration Services, etc. It is hardly worth mentioning all of them in the present post since numerous reviews of the top tools to migrate on-premise to the cloud can be easily found on the internet. They all have their specific pros and cons. Some of them are free, the others are not. Even though minimal staff training is required to proceed with the tools the majority of cloud-migration services seem to be very user-friendly.
Conclusion  
The above-given checklist of main points to be addressed before on premise to cloud migration represents a comprehensive idea of how to arrange a proper relocation of your IT infrastructure to a cloud. Almost all critical factors beginning from the reasons of why to migrate and up to tools and techniques of cloud migration are explained. It seems the tech-savvy business owners can use our info to commence cloud migration with no further hesitation. 
However, the great diversity of business activities can introduce some extra concerns about the topic. Unlikely anyone accepts experiments when it comes to one's own IT infrastructure – the stakes are high. Everyone is looking for guaranteed outcomes of migration whatever sort of business they are about. And obviously, a vast hands-on experience helps in a way that little else does.
Contact our experts to harmonize your cloud migration agenda with the peculiar features of your company. We can provide you with a business-specific custom solution that prevents you from seeking different cloud services in the future.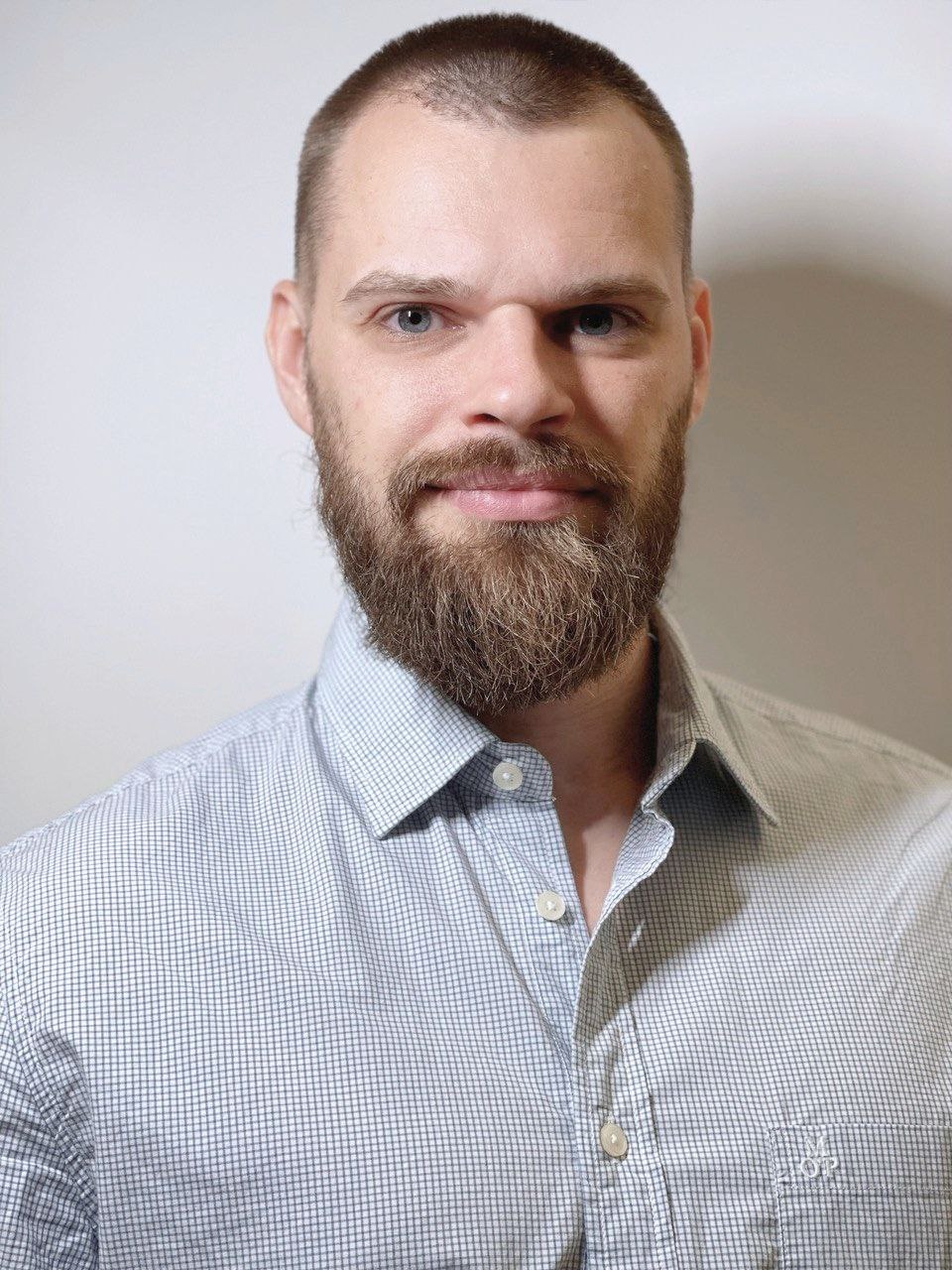 Dmitry has 5 years of professional IT experience developing numerous consumer & enterprise applications. Dmitry has also implemented infrastructure and process improvement projects for businesses of various sizes. Due to his broad experience, Dmitry quickly understands business needs and improves processes by using established DevOps tools supported by Agile practices.