Everything You Should Know About IT Infrastructure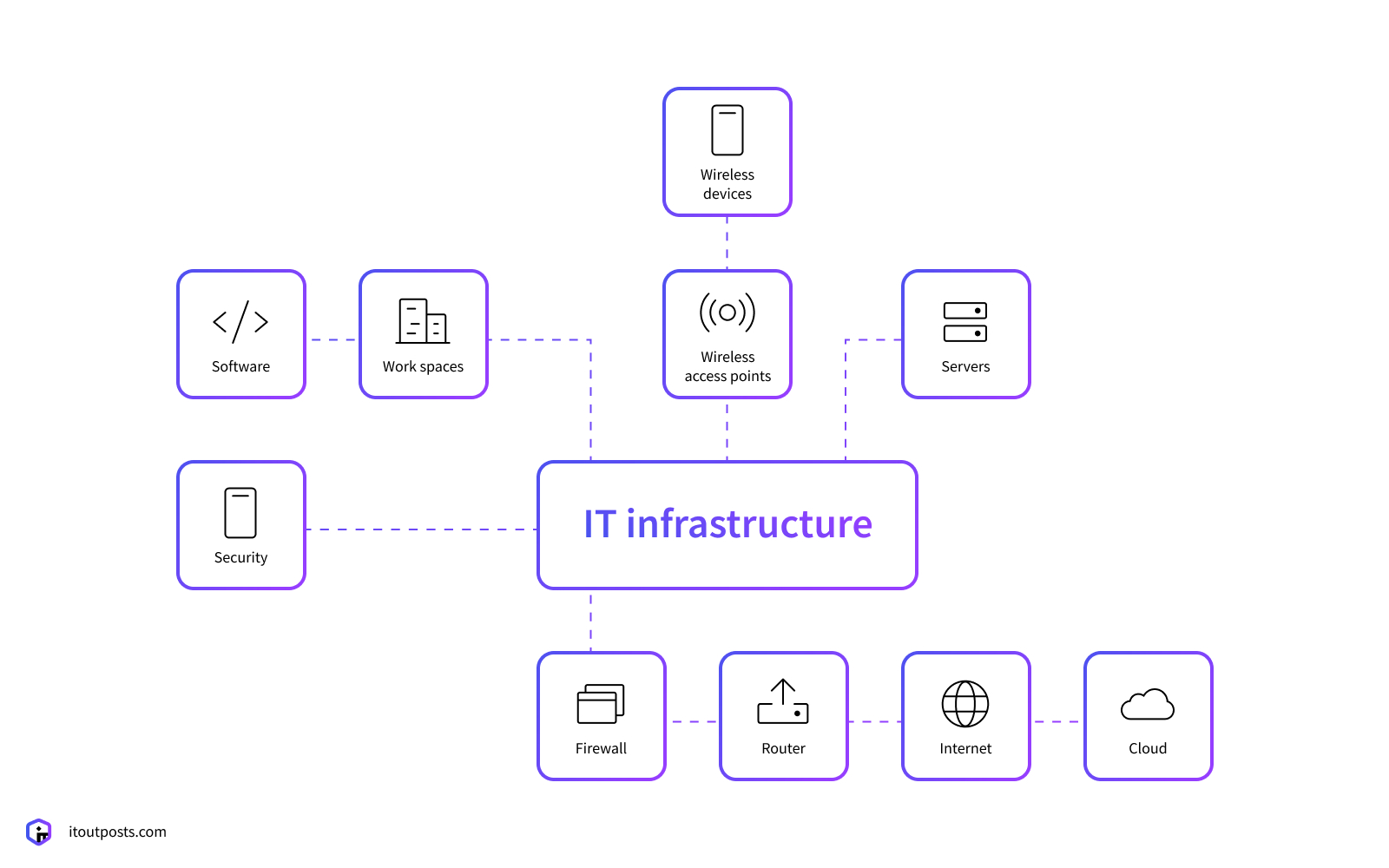 If your work is related to software development or you are running your business online, you probably have heard of such terms as IT infrastructure or infrastructure information technology. In this all-encompassing post, we'll take a deeper look at the importance of a properly built IT infrastructure and the main IT infrastructure products. Moreover, we'll show how we can help you set up a coherent and properly structured project architecture that will surely help you avoid any major IT problems in the future.
Well, let's begin with the basics – what is IT infrastructure? It is the network of computers, software, and storage devices that make up an organization's digital environment. It includes everything from individual workstations, virtualized and cloud-based applications, to telephony systems and email services.
In other words, it's the technical environment for building software products. Moreover, it can be a system that lets employees work on documents, spreadsheets, presentations, and other programs. Many business processes of a company are based on IT infrastructure.
Do you know that IT infrastructure should be treated with care? A poorly-designed or maintained system can cause problems for everyone connected to it — from the smallest user to the most senior executive. This can impact productivity and collaboration in negative ways. For this reason, IT infrastructure professionals focus on evaluating existing systems as well as designing new systems that meet both organizational needs and security requirements.
The Significance of IT infrastructure
The Information Technology infrastructure is the backbone of your business. Without a strong IT infrastructure, your business will not be able to function properly. After all, it includes everything from the physical location of your servers to the networks that connect them and the software that runs on them.
It's important to keep this component of your business in good shape so that you can continue to run smoothly. If there are any problems with your IT infrastructure, other parts of your business will likely begin to suffer as well.
The benefits of IT infrastructure are numerous. From reducing costs to boosting employee productivity, IT infrastructure is an essential part of any organization's success. If it's flexible and secure, it can help a company meet its business goals and enhance productivity.
Major Components of IT Infrastructure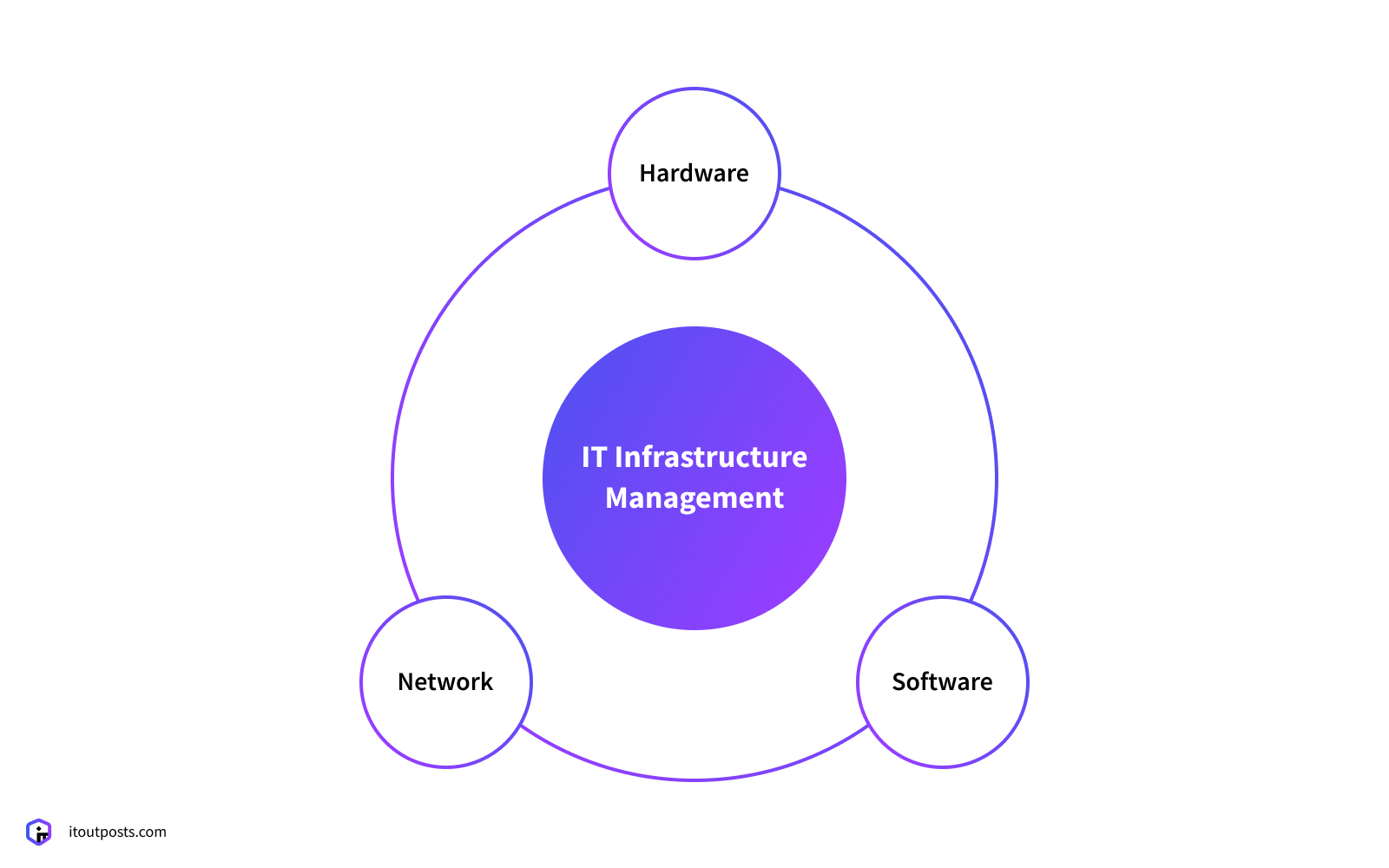 As IT infrastructure is the combination of hardware and software that make up an IT environment, it includes everything from servers and storage to network connectivity and installations of common software infrastructure applications. Let's take a deeper look at the main IT infrastructure components:
Hardware
It usually consists of personal computers, servers, routers, data centers, routers, Internet service providers, computer networks, and the like.
Software
This category includes all the apps used by an organization (pre-paid or free software). Web servers, operating systems, and content management systems also belong to this category.
Networking
The main goal of this IT component is to guarantee network operations and proper communication between external and internal systems.
Overview of the Main Types of Infrastructure
At this very moment, there are two types of IT infrastructure: cloud and traditional. Let's take a deeper look at the main peculiarities of both options.
Traditional infrastructure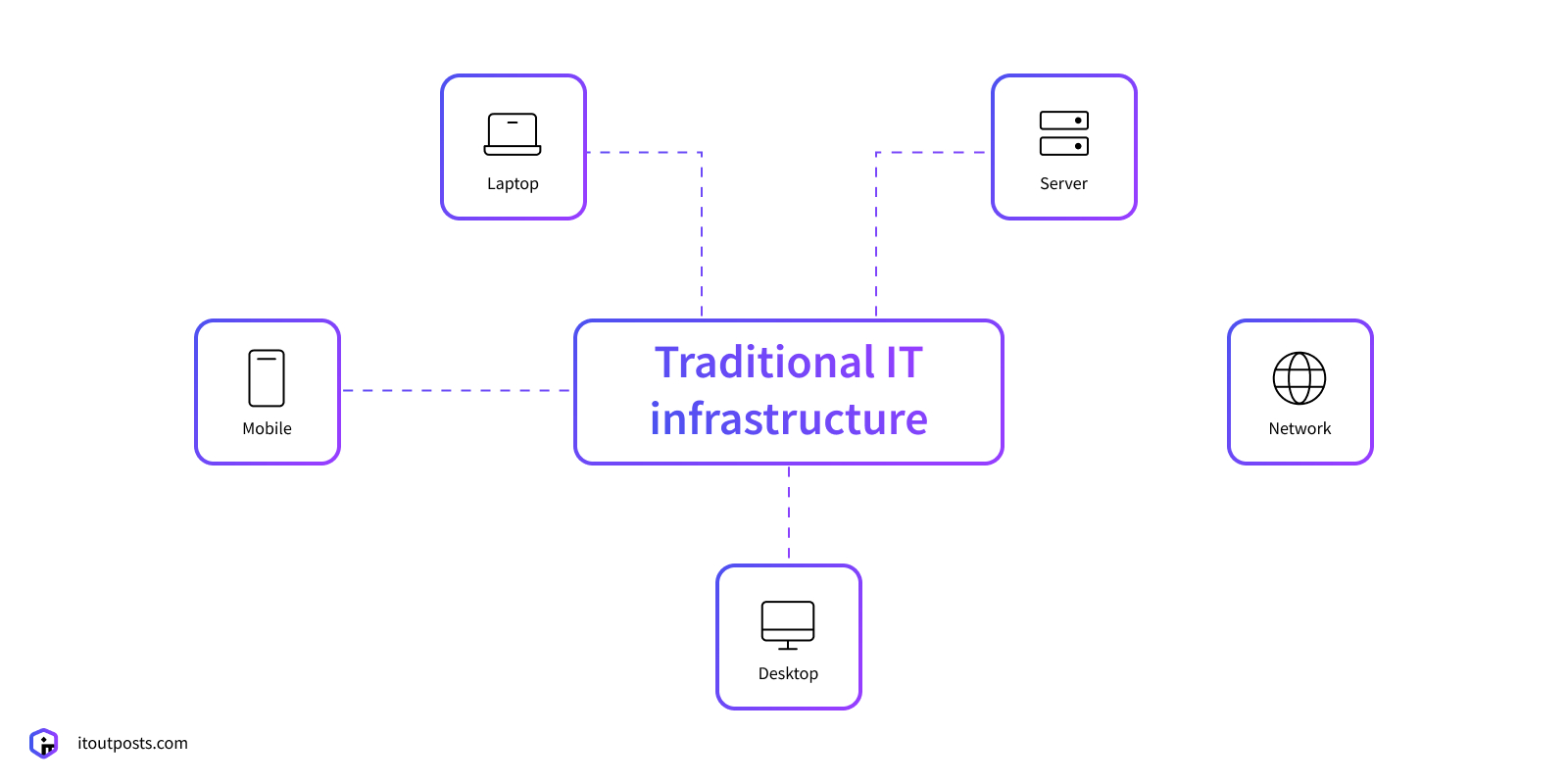 A traditional IT infrastructure is a network of servers and other devices (e.g., storage, firewalls, routers, etc.) that supports an organization's day-to-day operations. This infrastructure includes everything from the core computing power that powers the organization's applications to the file systems used to store data and files. Traditional IT infrastructures are typically built from physical components like servers and networking equipment. They can also be virtualized and hosted on dedicated hardware or in cloud-based infrastructure services.
The main purpose of a traditional IT infrastructure is to serve as a foundation for organizations to run their day-to-day operations. These infrastructures are designed to help companies process, store, and transmit data as needed. In addition, traditional IT infrastructures are often used to provide access to applications and services for end-users.
Cloud infrastructure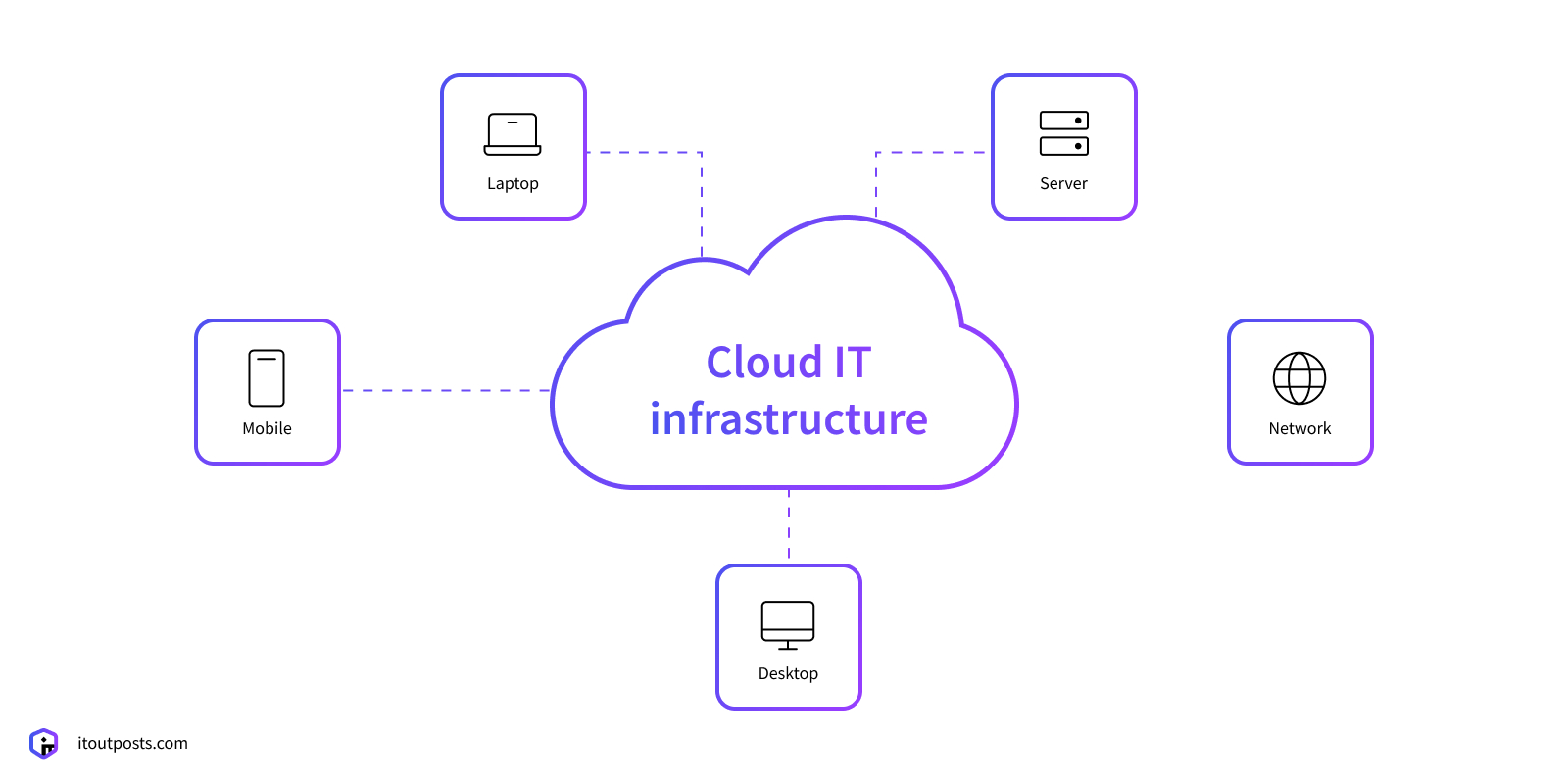 It is a network of hardware and software resources owned and managed by a third-party provider. It is deployed in the cloud, which can be a remote data center, a private data center, or an on-premises data center. The cloud IT infrastructure is designed to provide users with access to computing resources that can be shared and used on-demand.
In the cloud, servers are virtualized so that several servers can share the same physical hardware. Virtualization reduces the amount of hardware that is needed to run the existing IT environment, which reduces costs and allows users to scale up and down as needed. The software running on the virtualized servers is also virtualized, which allows for reduced software licensing costs. 
Moreover, there are no upfront capital expenses associated with deploying a cloud IT infrastructure, which allows organizations to quickly realize cost savings when they start using it.
An optimal IT infrastructure
The thing is that setups in IT infrastructure aren't the same; this is where a lot depends on the peculiarities of your business. However, some objectives remain similar for every company. The main goal of an optimal IT infrastructure is to provide an organization with the following:
Wide area network that controls the network by providing some apps with more or less bandwidth.

High-performance storage systems control the data recovery system.

Zero downtime pursues the following goals: to decrease system downtime and reduce disruptions to company operations.

Low-latency networks reduce the data flow delay through the use of various infrastructure components.

Safe infrastructures consist of systems that keep track of data availability and information access. Moreover, they can protect a company from cyberattacks.
IT resources
Infrastructure Solutions
Here, at IT Outposts, we understand the importance of this service. Its main goal is to set up a properly structured architecture and organize an array of processes. Therefore, we offer an array of IT infrastructure management services, including:
Infrastructure migration services

AWS DevOps Services

Infrastructure and Architecture Design

MVP Scaling Services

Infrastructure Design Services

Infrastructure Support Services

Infrastructure Monitoring Services

Infrastructure Audit, etc.
IT Infrastructure Management
IT infrastructure management is a discipline that focuses on the management of all IT resources, such as servers, storage, networks, and software. It encompasses the activities of planning, deploying, operating, and maintaining IT assets to ensure optimal performance and reliability.
Although IT infrastructure management can be applied to any type of IT environment, it is primarily concerned with the management of data centers. The primary goal of IT infrastructure management is to ensure the reliable and efficient operation of an organization's data center infrastructure.
In addition to ensuring that the data center is powered on and available for use at all times, it must also be kept free from disruptions such as power outages and intruders.
There are many different types of IT infrastructure management solutions available today, most of which are designed with specific concerns in mind. For example:
OS management

IT operations management

Virtualization management

Cloud management

IT automation

API management

Data management
Overall, we can see that a properly maintained tech infrastructure can be the main factor in determining whether a business is profitable or not. With it, a company can easily provide the best customer experience, develop new solutions to the market, and enhance the productivity of their employees!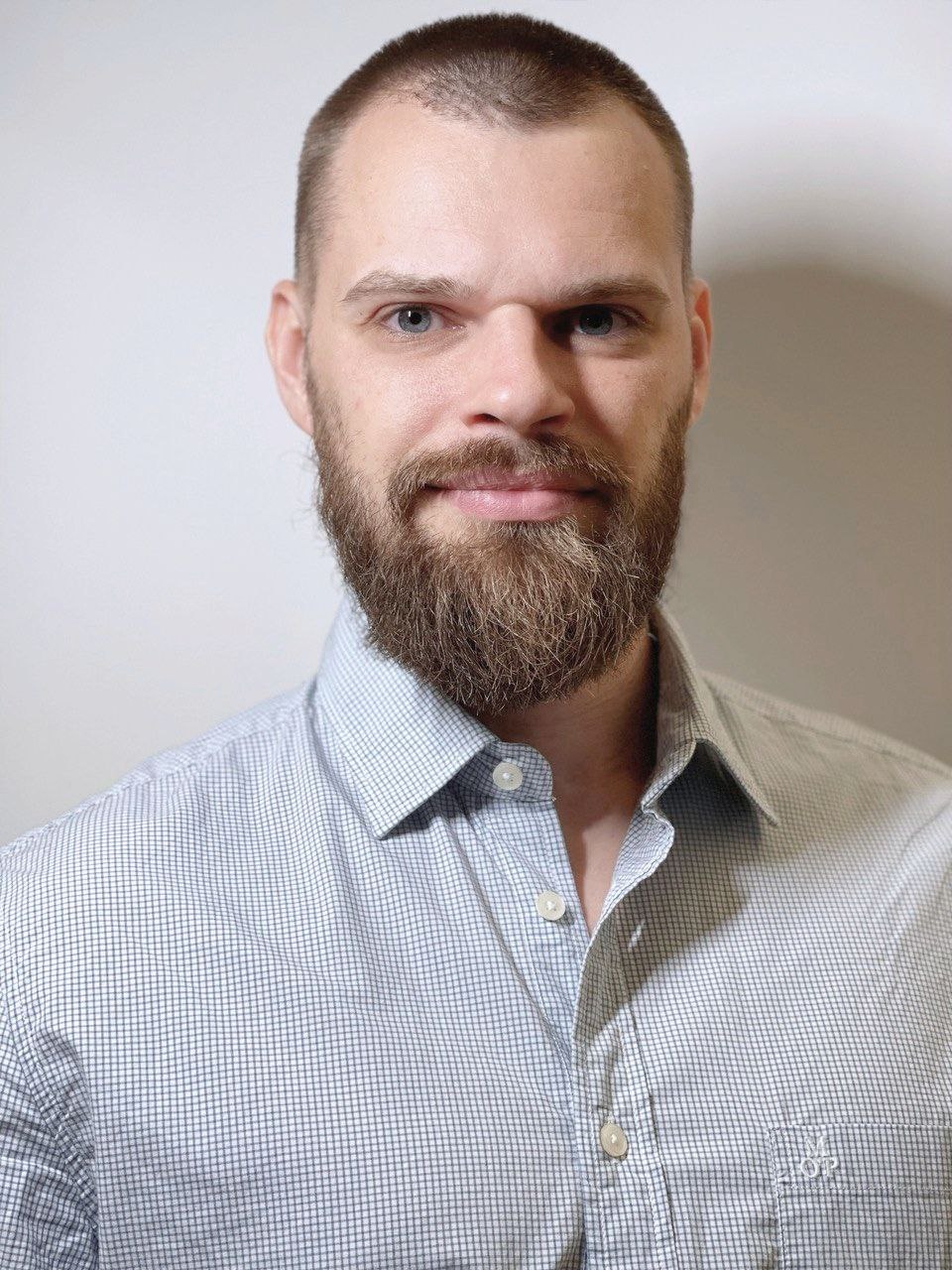 Dmitry has 5 years of professional IT experience developing numerous consumer & enterprise applications. Dmitry has also implemented infrastructure and process improvement projects for businesses of various sizes. Due to his broad experience, Dmitry quickly understands business needs and improves processes by using established DevOps tools supported by Agile practices.